London is known the world over as a centre for fashion, business, politics and the arts. The work of the students and staff of Goldsmiths, University of London is interwoven into the fabric of all of London these industries.
Some of Goldsmiths high-profile creative alumni have been exhibiting at various galleries around the city recently - Steve McQueen is currently at the Tate Modern and Tate Britain, Mary Quant was at the V&A, Lucien Freud was at the Royal Academy and Antony Gormley was also at the Royal Academy. Our designers are also making a huge impact in their fields due to their unique training in design thinking. Journalists are making waves in local, national and international publications. And entrepreneurs are doing their generation proud by creating their own business niches in London and beyond.
All of Goldsmiths graduates are inspired by the well-connected industry professionals teaching on their courses. Learn more about why you should choose Goldsmiths below as an Indian student and apply today.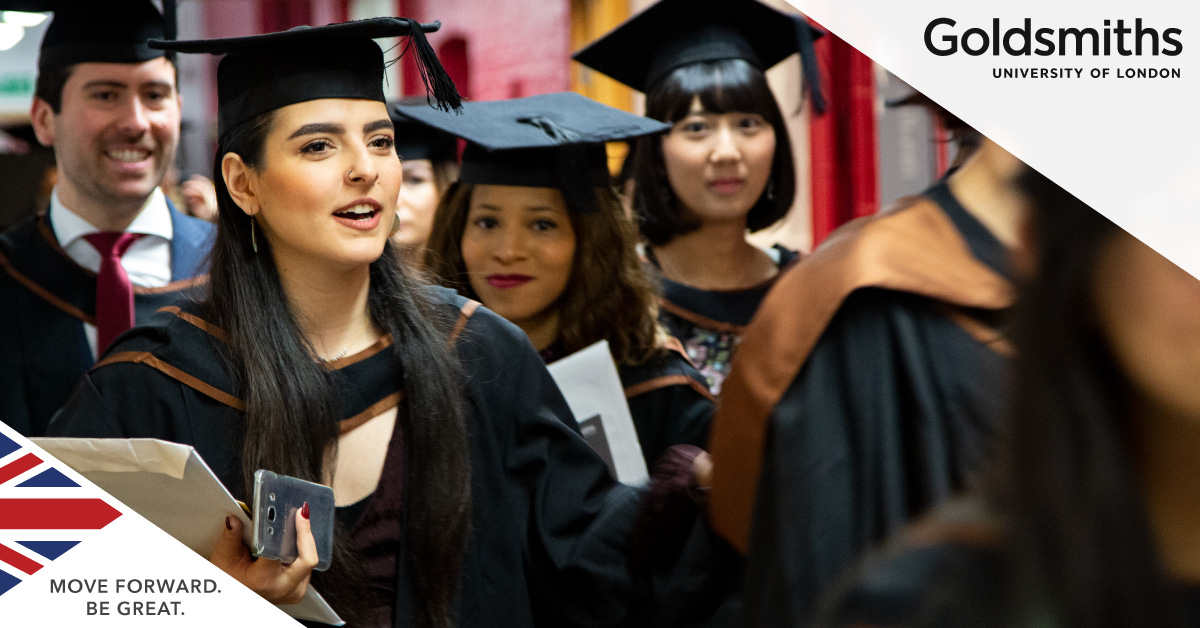 Why choose Goldsmiths?
- Programmes and ranking
The University is well-known for creative academic departments – ranking 7th in the world for Media & Communications and 11th in the world for Fine Art & Design (QS Top Universities Rankings 2019). But they also offer varying programmes across 19 academic departments, including the Humanities, Computing, Psychology and Management amongst many others – all offering unique and creative approaches to the discipline.
- Employability
Goldsmiths is dedicated to the employability of its graduates. The Careers Service offers support with finding jobs, career planning, placements and internships. The University is also part of the University of London's Careers Group – the largest careers service in Europe.
- Scholarships
There are a range of funding opportunities in the form of the Goldsmiths International Scholarships. These partial tuition fee discounts of £2,000, £4,000 and £5,000 are open for application from successful international degree programme applicants. Eligibility criteria apply.
- The campus
Goldsmiths is a campus-based university located less than 10 minutes on the train from London Bridge station with around 1,600 rooms in their halls of residence. It's a closely-knit community made up of a diverse student body with representatives from over 140 countries. Come and see the campus for yourself at an open day or weekly campus tour.
Study at Goldsmiths
If you'd like to hear more about scholarships, degree programmes, London life or when the University are next going to be in your city, please register your details today with SI-UK India.