Architectural technology is an interdisciplinary subject which focuses on the detailed decision-making of both new and existing buildings and their immediate surroundings. Architects must decide how these decisions relate to the design concept, as well as ensure that the plans for each project are accurate and communicated to those who will take care of bringing it to life.
What is taught on an architectural technology course?
The program focuses on industry immersion by learning how to use the latest technologies. It is taught in a studio setting, where you will learn how to build and design using industry-standard project management tools and practices.
Architectural technology is broken down into manageable pieces so that you can focus on skill sets across the disciplines from architecture, electrical, structural, mechanical and design.
Learn more below about studying architecture in the UK and if you would like to begin your application, arrange a free consultation with SI-UK India today.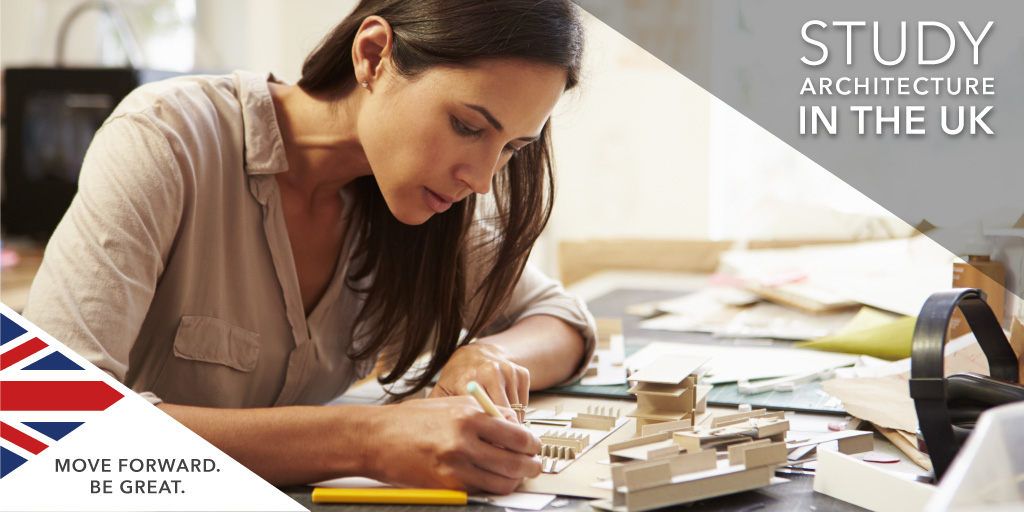 Why should you study architectural technology?
Are you enthusiastic about architecture engineering, science and technology? Then the architectural technician course is what you should pursue. With science and technology continuously growing and advancing, there has never been a better time to begin your career in architectural technology. An architectural technology degree will help you acquire the skills, knowledge, and credentials to pursue your passions within this growing industry.
1. It's the future of the industry
An architectural technologist works with existing construction firms to check that safety measures and design elements are in place prior to the commencement of the building.
A digital architecture technologist analyses areas of a new structure and assesses if each element is sufficient to uphold the structure itself as well as any people inside in the event of an earthquake or other natural disaster. This job will become more prevalent over the coming years as structures become more complex.
2. It creates multiple opportunities
Working with a team of people in the construction industry, architectural technologists are charged with overseeing the design, planning and organisation of commercial development.
The work of an architectural technologist involves liaising with architects at different stages throughout this process and communicating with other individuals involved in the build, such as construction managers.
By working on big projects involving an entire team of workers and having responsibility throughout each stage of development, architectural technologists can quickly learn how to communicate effectively while collaborating in teams.
3. You can work around the world
The modern world is moving towards constructing better infrastructure than ever before. More and more new cities are trying to build structures, such as the Sky Mile Tower in Japan and Rise Tower in Mexico, that are believed to create a benchmark in the world of high tech architecture.
If you want to be a part of something that is making a huge difference in the world, this is the right position for you because architecture farms are always looking for people who are excited about working with a huge team of specialists on projects such as developing Olympic stadiums, skyscrapers, and hotels.
4. It's an easier and quicker route
Becoming an architectural technologist is challenging, but not impossible. Most job roles associated with technology architecture within the industry will allow you to work with a five-year architecture degree.
Study Architecture Technology Courses in the UK
Become an architecture technologist by studying an architecture technology course in the UK. Begin your journey by arranging a free consultation with SI-UK India today.