Based in England's historic capital city, London Metropolitan University has a rich history of education, with its roots dating back to 1848.
Students studying at London Met will receive excellent specialised tuition, offering a wide number of high-quality courses covering various subject areas. This is underpinned by the expertise of experienced academic staff and access to world-class resources. Those studying at the university also have access to all communal spaces, including libraries, cafes and eateries. There are also superb links to businesses, and the six distinct schools at London Met link into various sectors and harness research opportunities for staff and students alike, helping to create an engaging and diverse learning experience.
Meet London Met with SI-UK
Learn more about London Met below and then register for a YT Live Session with London Met on Careers and Employability on 25 May 2023, 16:30 - 17:30 IST. Register today to confirm your seat.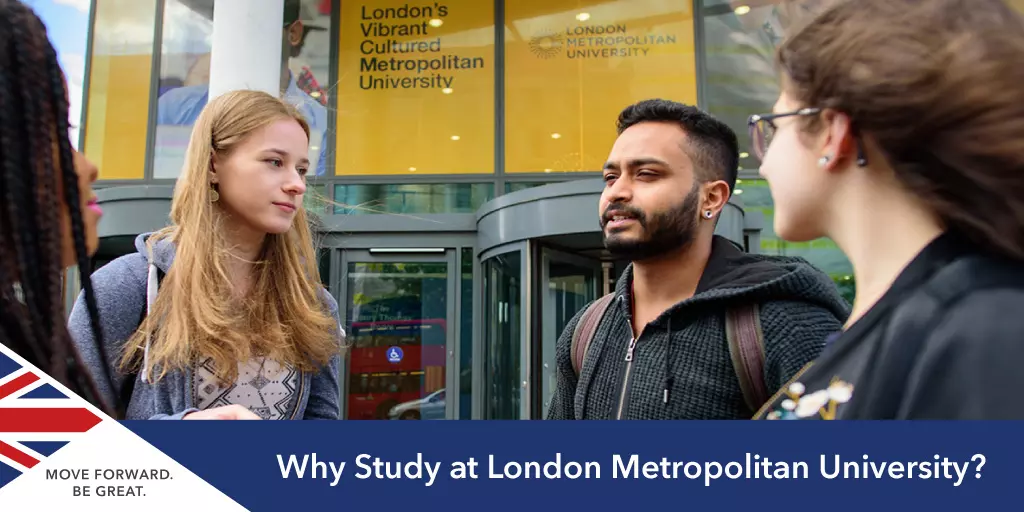 Five Reasons to Choose London Metropolitan University
1. Experience London
Based in one of the world's most exciting capital cities, London Met is home to a welcoming community of inspiring and determined learners, teachers and innovative thinkers.
London Met offers a wide range of courses, from undergraduate and postgraduate degrees to short courses and professional qualifications, many of which are available to study full-time or part-time to best suit your needs and lifestyle.
2. Top 10 UK university for teaching quality
London Met prides itself on the education provided to its students. This has been recognised in The Times and Sunday Times Good University Guide 2023, where the university ranked ninth in the UK for teaching quality.
3. Dedicated to employability
London Met is 100% committed to helping international students reach their goals and succeed in their careers. All undergraduate courses include some form of work-related learning, such as a placement, client project or on-campus work experience, and many courses are accredited by professional bodies.
4. Leading the way in environmental sustainability
London Met has been widely recognised for its sustainability improvements. In December 2021, they were recognised by the People and Planet sustainability league table as the university that has made the largest reduction in carbon emissions out of all UK universities, having reduced our carbon emissions by 80% since 2005-06.
5. Meet a real London community
Like the wider London community, London Metropolitan students, staff and graduates come from all kinds of backgrounds – some from around the corner, others from around the globe. Each and every one of them belongs here and uniquely contributes to the community and the city around them. They are The Real London. This is The Real London.
Meet London Met with SI-UK
You are invited to a YT Live Session with London Metropolitan University on Careers and Employability on 25 May 2023, 16:30 - 17:30 IST. Register today to confirm your seat.