From the bustling city life to its world-renowned universities, there's something for everyone in London. London has a reputation for being one of the most diverse and cosmopolitan cities in the world. Over 300 languages are spoken, and there are almost limitless social and cultural experiences to enjoy – from music to museums and theatres to sports events.
If you're still on the fence about whether or not universities in London are the right place for your studies, we've put together a list of reasons why it might be one of the best decisions you ever make.
Learn more about the top five reasons why universities in London are popular amongst international students or arrange a free consultation with SI-UK India today to begin your application.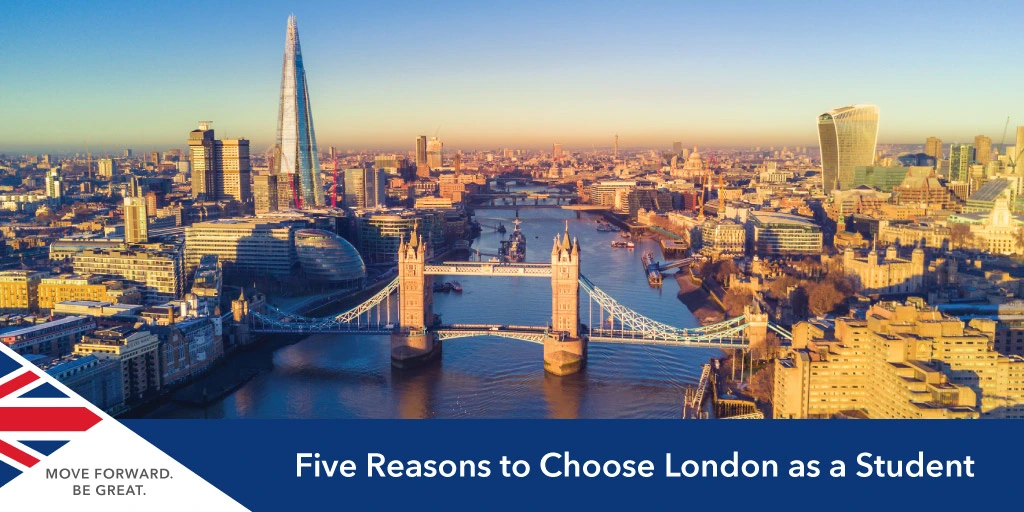 Top Five Reasons why London is Great for International Students
1. Placement, internship and networking opportunities
One of the most important things you can do while studying at a London university is to make contacts in your chosen field. If you study in London, you'll have the opportunity to meet a wide range of professionals, both on your course and in the wider industry.
London has many placement opportunities and these glimpses into your future career will give you practical experience in the workplace and a competitive edge in the job market.
2. World-class universities
London is home to world-renowned universities such as Imperial College London, University College London, and King's College London, and you'll be getting an education that will be respected and valued no matter where you go.
With over 40 higher education institutions to choose from, you can study whatever it is your heart desires. And don't worry if you didn't take the traditional A-Level route before coming to university - plenty of courses are available for students of all levels.
3. Huge student population
London is a hugely diverse city, with people of all religions and ethnicities calling it home. This diversity is one of the things that attracts students from around the world to study in London. There are more than 300 languages spoken in London, so it is a great place to learn a new language. There are also a lot of scholarships available for international students, so getting a world-class education is easier and affordable.
4. Amazing transport links
From London's iconic double-decker bus to the London underground, also known as the London tube, you can connect to any part in and around London. If you are in a hurry, the London tube remains by far the best choice. When in London, you can also go for rental bikes, taxis and more for other options of commuting.
5. Culture and things to do
41% of all UK archives are located in the capital, London. This includes the National Archives, which date back over a millennium. Among the 380 public libraries in London, the most favourite is the British Library - located within walking distance of our central London campuses and containing world-famous documents such as the Magna Carta.
London is also home to more than 400 professional theatre, 800 cinemas, including the historic Regent Street Cinema. 32,000 music performances take place across the city each year. London is known for being a lively and fashionable city where new trends often start.
Study in London
Contact SI-UK India today to begin your application for studying for a bachelor or master degree in London by arranging a free consultation.