North-East England is one of the nine official regions of England, bordering Scotland in the north and the North Sea from the east. The region has traditionally been a centre of academic eminence for centuries, home to sixteen further education colleges, two Russell Group universities, and several modern universities that are global leaders in higher education.
Learn more about English universities in the North East below and if you would like to apply, arrange a free consultation with SI-UK London today.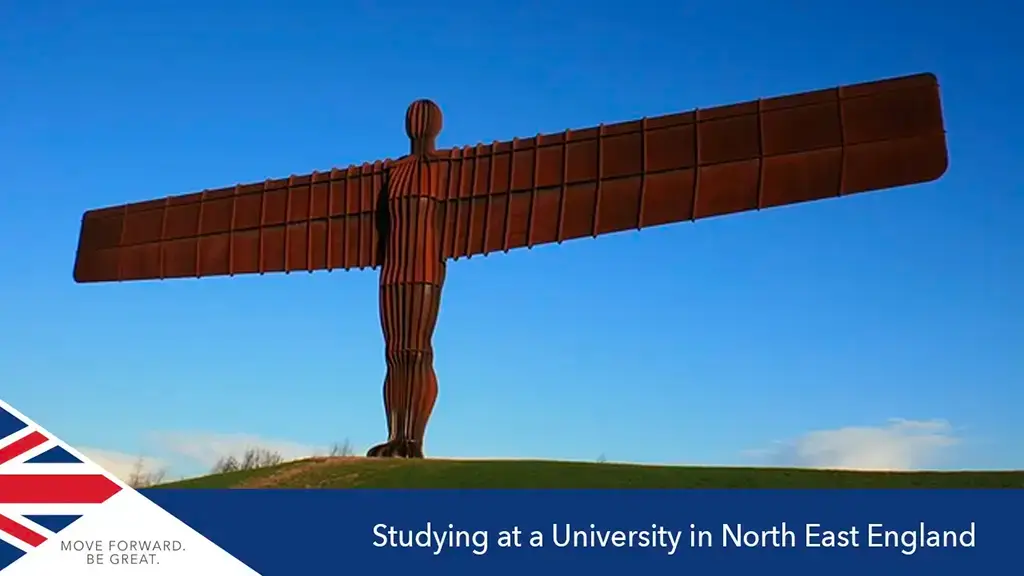 Universities in North East England
Durham University
UK ranking: 6
Durham acceptance rate: 40%
One of the most reputed universities in the UK, Durham University has a prolific record in producing several internationally-recognised research studies. The University was the Sunday Times University of the Year in 2005, the Sunday Times Sports University of the Year (2015 and 2023), and was awarded a Queen's Anniversary Prize in 2018.
Newcastle University
UK ranking: 33
Newcastle acceptance rate: 87%
Newcastle University was established in 1834 and has one of the largest EU research portfolios in the UK. A member of the prestigious Russell Group, the university also has two overseas campuses in Singapore and Malaysia.
Northumbria University
UK ranking: 51
Northumbria acceptance rate: 65%
Northumbria University was rated the best UK young university in the Times Higher Education's Young Universities Rankings (2020). The university is mainly based in Newcastle upon Tyne, with campuses in London, Coach Lane, and Amsterdam.
Teesside University
UK ranking: 88
Teesside acceptance rate: 31%
Established in 1930 as Constantine Technical College, Teesside University is home to about 21,000 students. It is among the fastest-growing universities in the UK, having paid tremendous focus to research-based education in the past several years.
University of Sunderland
UK ranking: 101
Sunderland acceptance rate: 27%
Home to over 20000 students, the University of Sunderland is located in the coastal city of Sunderland, with two other campuses in London and Hong Kong. It received university status in 1992.
Benefits of Studying in North East England
1. Academic Excellence
England's North-East is home to some of the UK's best universities, including Durham University, ranked 6th in the UK (Times Good Guide 2023), and Newcastle University, ranked 20th. Durham, the third oldest English university (established in 1832), is also reputed globally for Arts & Humanities (41st in QS 2022) and English Language & Literature (36th in QS 2022). Other famous regional universities include the University of Sunderland (12th in Teaching Quality in the UK) and Teesside University.
2. Cultural and Historical Heritage
If you admire British history and culture, the North East region of England is the place to be. Apart from being home to two UNESCO World Heritage Sites - Durham Castle & Cathedral and Hadrian's Wall - the region is known for its amalgamation of English and Scottish cultures. Along with continuing their studies, students can explore mediaeval architecture, including Guisborough Priory, Alnwick Castle, and St Mary's Lighthouse.
3. Affordable Education and Accommodation
Worried about expensive tuition fees and accommodation in bigger cities? Welcome to England's North East, with a range of reputed universities that are much more affordable than institutes in other parts of the UK. Along with lower tuition fees, students like reasonably priced accommodation options around universities and colleges, with several scholarship opportunities on a merit basis.
4. Multiple Employment Opportunities
Cities such as Newcastle, Durham, Tyne and Wear, and Sunderland are famous for being the hospice for industrial development. The region is home to manufacturing units of several global companies, including Nissan's European car manufacturing facility at Sunderland. In addition, NE England's economy is based on petrochemical, steel, and scientific research, proving to be a nerve centre of employment. The 'Centre for Life' science village is located in Newcastle.
5. North-East is a Nature Powerhouse
North-East England is one of the most beautiful regions of the UK. The NE belt fascinates thousands of tourists yearly, thanks to stunning beaches, serene rivers, and unexplored countryside. Unlike other parts of the country, the North-East's beaches are more virgin and pleasant. Several rivers flow through the region, including Tyne, Wear, Tees, and Coquet, making the land ideal for agriculture.
Study in England
Are you interested in studying in England? Arrange a free consultation with SI-UK India to get all your questions answered related to programme selection, accommodation, and visa requirements.