Fashion is something that keeps renewing and changing its norms and terms. If you are passionate about fashion then you should be on your toes always to understand the current trends globally. When you learn the nuances of fashion designing from the best teachers, you get an understanding of its various verticals in a wider sense.
Every artistic professional needs to be creative and think out of the box. This art can get accentuated when you are studying it deeply at some of the best institutions in the UK. Fashion is a very competitive field because it has a place for amateurs and pro designers both. That is why, it is important to be selective in many matters like where you want to study, by whom and in what manner.
Read below to learn more about entry requirements and course options if you are interested in studying Fashion Design at London universities. Arrange a free consultation with SI-UK to begin your application.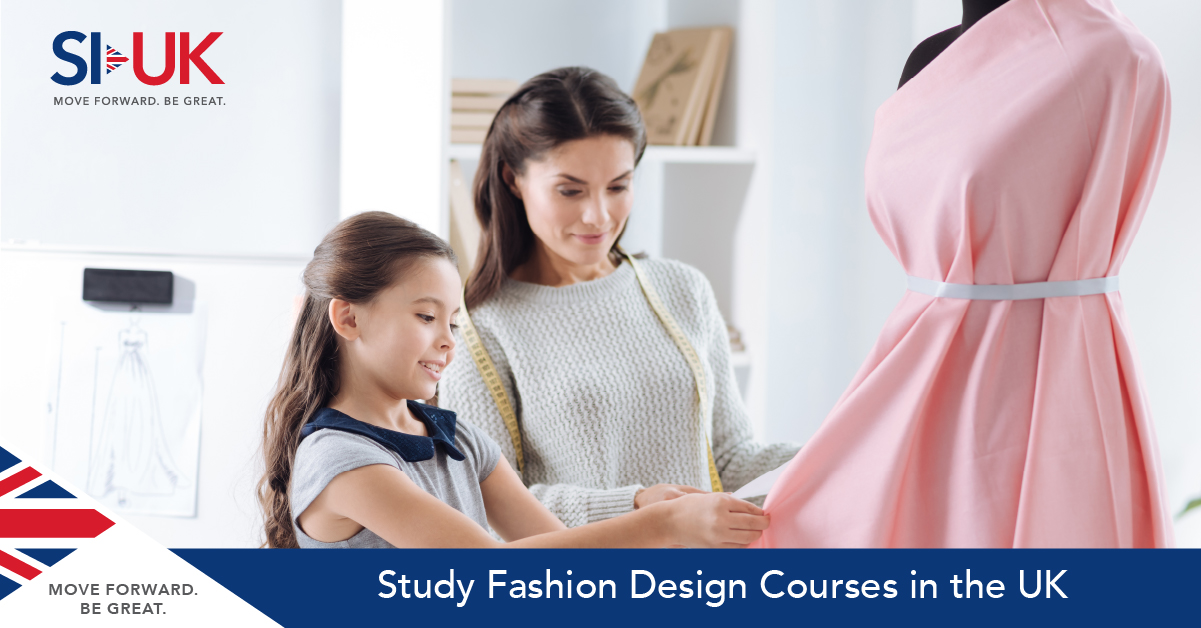 Top colleges offering courses in fashion designing
Here is the list of the top ten colleges that we think serves your purpose and career well. These are the best universities that offer great learning opportunities to international students, in a very relaxed environment.
Loughborough University
University of Central Lancashire
Kingston University
London Metropolitan University
Staffordshire University
University of Edinburgh
Bucks New University
University of the Arts London
University of Wales, Trinity Saint David
University of Chester
These universities offer practical and theoretical lessons that can help you to explore your artistic abilities and broaden your understanding of the subject. You get to practice and attend real-life training sessions that help you to understand what you are going to face when you enter the professional world.
Courses in the UK usually come with a lot of internship and training opportunities that expose the students to a variety of obstacles, making them ready for employment.
Eligibility criteria for fashion courses
Getting admission in fashion courses can sound and appear like a hassle but trust us when we say that studying in any university in the UK is super easy. Every university/college in the UK has its own set of rules and regulations regarding eligibility criteria. However, below mentioned are the basic entry requirements that you need to fit in for getting admission in any fashion course in the UK.
A creative portfolio with relative artwork, to be submitted as a part of the admission process
Typical English Language requirements, assuring that you can communicate well in the country
You should have a relevant qualification of either a 10+2 or bachelor's degree in the artistic field that justifies your further studies in the UK
Fashion designing lets you explore bright career opportunities in the following domains: artist, designer, art director, photographer, workshop manager, etc. The options are endless and due to being exposed to a global market by studying in the UK, you become eligible to work almost anywhere in the world.
Study Fashion in the UK
Book a free consultation with one of our professionals at SI-UK and get all the information that you need regarding fashion designing courses in the UK. We are here to help you in understanding everything regarding studying abroad, from the application process to applying for scholarships. Get in touch with us today.