Are you planning to begin your Tier 4 UK student visa application for September 2021 entry. The UK universities are expected to return to face-to-face teaching from September 2021 onwards when all students are expected to return on campus in line with the UK and Scottish Government's roadmap to easing lockdown.
For a first time student joining a UK university, applying for a UK Student Visa can become a daunting task. Students have numerous doubts and questions regarding the documents to be submitted, the visa processing time, question on how to apply, what is the visa application fee and how to access the new graduate immigration route visa to continue to stay back and work in the UK post studies.
SI-UK has an expert team of UK visa consultants who can provide you with the latest updates on UK travel implications for Indian students in 2021 and help you submit your UK Student Visa application without error.
See a list of the most frequently asked questions on UK student visa and the new Graduate Immigration Route below and arrange a free consultation with SI-UK India to get your UK student visa application for September 2021 started today.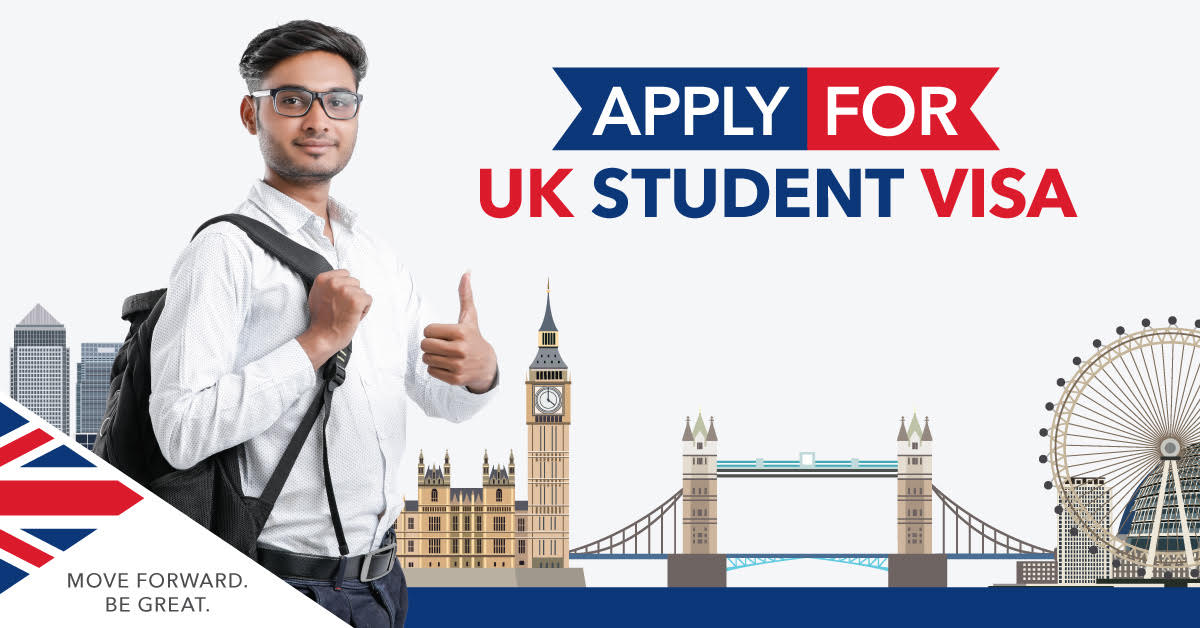 FAQs on Tier 4 UK Student Visa and Post Study Graduate Route Visa 2021
1. Are the UK Visa application centres in India open?
Students in India can start applying for a UK study visa now that UK visa application centres have reopened in many cities including Delhi. The UK Government and the UK visas and Immigrations Office have resumed operations for student visas and applications can be submitted through VFS in India.
2. What is the visa processing time at present?
The average visa processing time taken by UKVI is 15 working days. A student is highly likely to get his/her visa decision in time for travel as long as the application is made in time considering the average processing period.
3. What are the latest UK Travel Implications for Indian Students?
The UK universities are offering blended learning to students who are unable to arrive in the UK for face-to-face classes. According to the latest travel updates released by the UK Government, Indian students travelling from or through India to join a UK university from April 23rd must quarantine for 10-days in a managed quarantine hotel before arrival. This is also applicable for students with residence permit.
4. What will happen after I arrive in the UK?
Owing to the Covid-19 pandemic all travellers to the UK must complete a detailed contact tracing form at the airport before proceeding to the customs. In addition a 10-day mandatory institutional quarantine is required starting 4am 23rd April as India is now placed in the Red list of countries due to the high Covid-19 infection rates. failure to comply can result in a fine of up to £4,000.
Students who are travelling to the UK for courses of longer duration exceeding 6 months must also apply for the BRP card within 1 month of arrival. A UK education counsellor at SI-UK can provide you with more details on how UK universities are helping students meet these requirements upon arrival.
5. What happens if I am unable to take a flight to the UK within 1 month of my visa issue?
Usually students have upto 30 days time to enter the UK after the visa is issued. But now this limit is extended to 90 days in order to give more time and flexibility to travel owing to the pandemic.
6. Will I be eligible for the PSW benefits and GIR?
The UK government's most recent update on the Graduate immigration Route indicates that all international students enrolled on September 2020 intake can arrive in the UK latest by 21st June 2021 to be eligible for the New Graduate route visa post studies and avail the benefits of a two-year post study work visa and stay back options.
Students enrolled on the January 2021 courses are allowed to arrive in the UK by 27th September 2021 latest to avail the GIR visa and apply for a post study work visa.
7. Do I need a Covid-19 test for applying for a UK student visa?
A mandatory tuberculosis test is required for applying for a UK student visa. However, due to the ongoing coronavirus pandemic travellers from certain countries are required to quarantine for a 10 day period upon entering the UK. Journey and contact details will be sought at the airport upon arrival and failing to provide such information may lead to fine and prosecution.
8. What If I can't travel in advance before the course start date?
Although it is recommended to travel in advance by14-17 days before the course starts, UK universities are offering flexibility to Indian students for late arrival on campus on a case to case basis. Students can start with their online classes until they are able to join campus. Enquire from your SI-UK counsellor to learn more about how late you can arrive on campus after the course starts for your particular course and university.
9. Can the CAS be issued for a later date if I can't arrive on time for the course start?
CAS, which stands for Confirmation of Acceptance for Studies, is an electronic document issued by universities after the acceptance of an unconditional offer. A CAS number has to be provided for applying for a Tier 4 UK visa. UK universities have offered greater flexibility in the issuance of CAS for students arriving late on campus for their courses starting in September 2020. Ask your counsellor for the latest CAS updates for September 2021 in case of your preferred UK university.
10. Do I need to collect the Biometric Residence Permit Card?
Yes all students need to collect their Biometric Residence Permit upon arrival in the UK. Although students must collect the BRP cards within 10 days of arrival under normal circumstances, if they are unable to do so now due to quarantine regulations and covid-19 situation, they will not be penalised.
11. How do I apply for my UK student visa?
In order to apply for a UK student visa you must carefully fill the UK visa application and provide all the necessary supporting documents and financial proof. While the visa application is submitted online, students are required to visit in person the designated visa application centre on the given appointment day for a visa interview.
12. What is the amount of living costs that students must show per month for a student visa application in 2021?
The UKVI has increased the Living Cost Requirements for a UK student visa application and this increase will come into effect for all applications submitted on and after December 1st 2020. The new amount of living costs that students must show for a UK student visa application is:
£1,334 per month for study in London
£1,023 per month for study outside London
13. Can my parents travel to the UK with me? Do they have to quarantine?
Yes, parents of students can accompany them to the UK to help them settle down. As per the UK government's health advisory anyone entering the UK which is not on the list of exempt countries, will need to quarantine for a 10 day period at a managed quarantine hotel.
14. What flights are currently operating between India and the UK?
India has entered into an Air bubble with the UK permitting few airlines to resume operations between the two countries. Students can now book direct flights from major Indian cities to London Heathrow and other airports in the UK. Airlines open for operations include British Airways, Virgin Atlantic, Air India, SpiceJet and Vistara.
Apply for your UK Student visa with SI-UK India
SI-UK provides free advice and support for Indian students who wish to apply to UK universities. With a 98% success record, we have placed hundreds of students into UK universities through our exclusive services. Applying with SI-UK's Student Visa Service can help you secure a study visa in time to start your UK university education and increase your likelihood for success.