The University of Leeds is a world top-100 university (QS World University Rankings 2022) and one of the most prestigious universities in the UK. Renowned for the quality of its teaching and research, Leeds welcomes over 38,000 students from 170 countries and one of the widest ranges of degrees in the UK.
If you're considering the University of Leeds, you can ask any questions you have to current international students already at Leeds! Through Link to Leeds, you can talk to current students over email or follow them on social media to learn more about the student experience, tips about applying to Leeds and opportunities available to Leeds students.
SI-UK India spoke to current Leeds ambassadors, Marina and Harini from India, to discuss their experience at Leeds, the affordability and what they like about the city and campus. Want to apply? Meet Leeds at their online event alongside SI-UK India on July 29th or arrange a free consultation with SI-UK to learn more.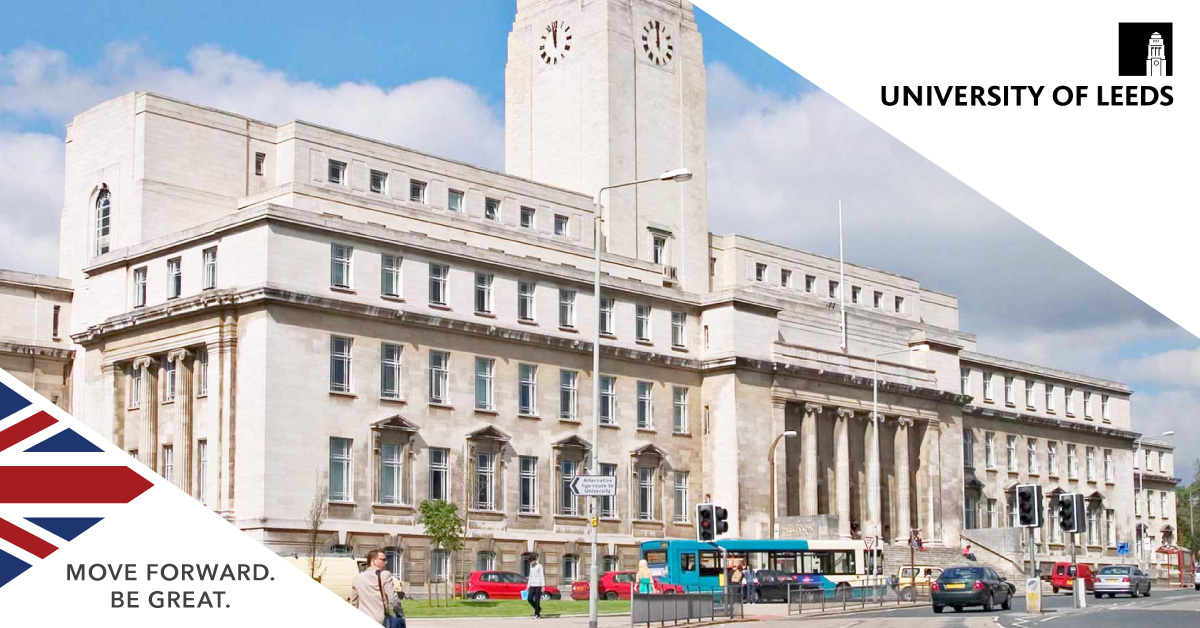 University of Leeds Student View
Harini, MSc Economics
"Leeds is not only student friendly with regards to social life, but also the international community at Leeds is vast and friendly, instantly making it an easy second home. You'll find that people are very respectful of the culture and customs of international students. This is one reason why I found it so easy to make new friends in Leeds.
"With regards to the safety, based on our personal experience, Leeds has been one of the most welcoming and secure places to live in UK. The Leeds University Union (LUU) has been actively engaged in ensuring the safety and welfare of the students on and off campus. 
"When it comes to the academic experience, the University ensures to deliver a blended classroom experience of both offline and online classes. Despite the pandemic the University ensured that we undertake small on ground seminars frequently and that they are conducted safely. All students are also provided with personal and peer tutors, career counselors and supervisors to help them in each stage of their study. There is also mental health support provided to all students if you ever need to talk to someone."
Marina, MA New Media
"When deciding to study abroad, you ask yourself so many questions such as 'what is the University going to be like?', 'how welcoming will the city be?' and 'how will you manage your expenses?'. Harini and I went through the same range of emotions before we arrived in 2020. From our journey as newbies to now being familiar with every nook and corner, we have discovered that Leeds is one of the most affordable cities for students in the UK.
"Most importantly, food is a huge hit with students in Leeds. The reason is that there are so many varieties of cuisines to try, be it through different restaurants or international grocery stores. You can find high end dining, student discounts and cheap take-aways if on a budget- all covering vegetarian, vegan, halal or anything you're looking for.
"When it comes to clothing, Leeds has shopping malls that houses the best fashion brands, but at the same time hosts unique vintage stores that offers trendy pieces and kilo sales for as cheap as £15 per kg.
"For the everyday commute, you can find student discounts on buses, taxis and trains. However, we think the best way to discover Leeds is by walking! The central location of the University makes it an ideal place for students to head towards the city centre area as well as travel to other cities in the UK. 
"Overall, the University and the city provides students with a holistic and enriched student and academic experience. Get in touch with both of us to ask any other questions at Link to Leeds."
Student View on Affordability at the University of Leeds
Study at Leeds
Begin your University of Leeds application by arranging a free consultation with SI-UK India today.