The University of Dundee is a leading global institution which aims to transform lives, working locally and globally through the creation, sharing and application of knowledge. Dundee is one of the top 200 universities in the world for graduate employment (QS World University Rankings 2022).
Learn more about studying at Dundee below and if you would like to speak to them one-to-one, don't miss out on meeting them alongside SI-UK India in a special webinar on July 8th. Register today and don't miss out.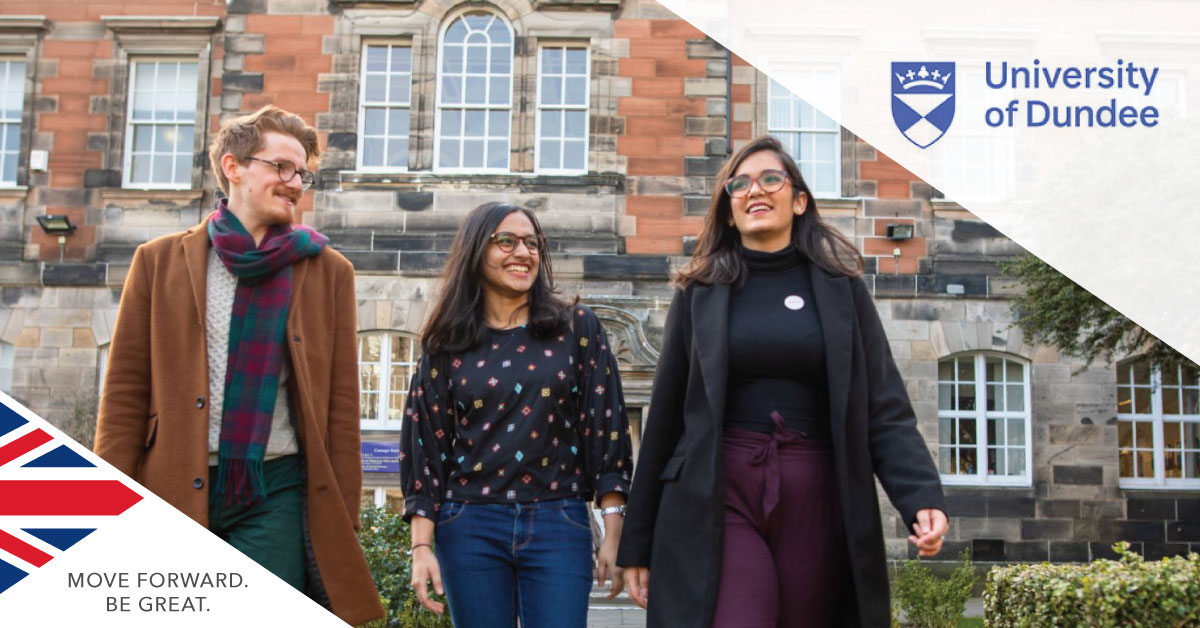 Six Reasons to Choose Dundee
1. Discover Dundee
Set on the beautiful east coast of Scotland, Dundee is a safe, friendly, and welcoming city with a high student population. Dundee was also revealed to be the most affordable place for students to live in the UK in a study by international education provider Oxford Royale in 2021.
International airports are only a short trip from Dundee and can be found in Edinburgh and Glasgow. Dundee has excellent transport links to major cities across the UK, including direct train services to Edinburgh, Glasgow and London. From Dundee it's easy to explore the rest of Scotland, with its fantastic coastline, glens and mountains all within easy reach.
2. Ten fantastic schools
The University of Dundee is organised into ten schools - Art & Design, Business, Dentistry, Education and Social Work, Health Sciences, Life Sciences, Medicine, Science and Engineering and Social Sciences – all containing multiple disciplines and research centres.
3. Student life at Dundee
The University of Dundee has an ideal location in the heart of the city. Situated in the vibrant west-end, the best shops, cafes, restaurants, and beautiful green spaces are all within walking distance.
Dundee's city campus is a self-contained student community where everything is close together, offering top-class facilities to give students the best experience possible.
Dundee's main library, situated on campus, offers everything students would expect from a modern university, including study spaces with the latest technology, a café, relaxation areas and creative spaces.
4. Your future 
The University of Dundee has some of the best levels of graduate employment in the UK and is 1st in Scotland for graduate prospects (CUG 2022). There is a dedicated Careers Service, offering a range of services to help students and graduates enhance their employability and pursue their career goals.
5. An international community
The University of Dundee is a truly global institution with around 17,000 students and 3,000 staff from over 140 different countries. The International Advice Service provides specialist advice to all international students. They offer guidance on studying and living in the UK and arrange welcome events, along with social and cultural events throughout the year.
The University's Global Room is a unique space on campus for students to relax and meet new people. Throughout the year they celebrate cultural events from around the world and provide a global welcome to all students.
6. Support services for all
The University of Dundee has a range of student services, designed to support students throughout their studies including an Enquiry Centre, an Academic Skills Centre and a Peer Connections service to support and help new students settle into university life.
Study at Dundee
Meet the University of Dundee at our special event on July 8th. Register today for free entry.