Disability Studies is an independent discipline of study in UK education and it is treated as a major subject of postgraduate study.
Disability Studies covers Social Science, Inclusive Education, Anthropology and Community Health and students will gain a deep understanding of social, historical, cultural, economic and political perspectives. Student will also have the chance to get involved in internships, work placements, volunteering and dissertation placements that will lead to immense practical exposure.
Learn more about the best universities to study Disability Studies in the UK below. If you need help applying to study in the UK, book a free consultation with SI-UK today.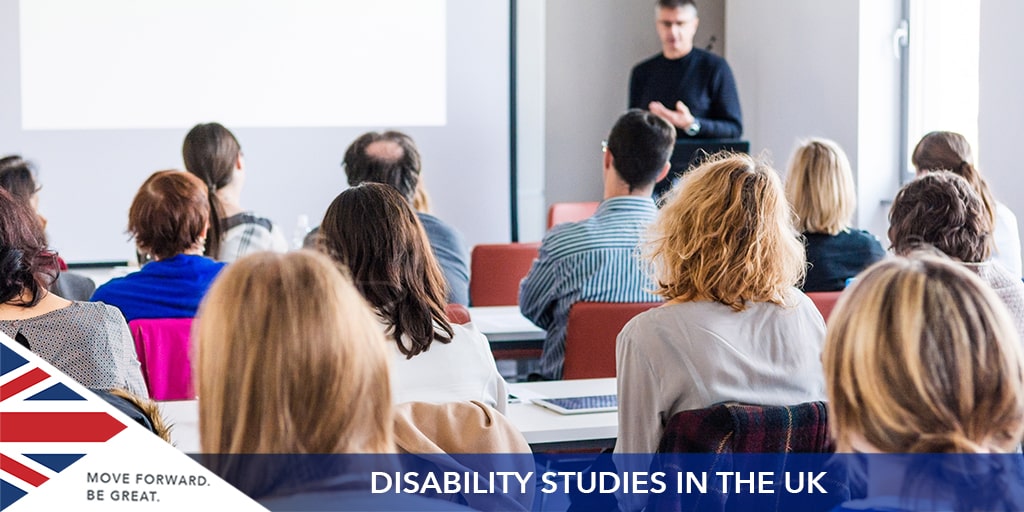 Entry Requirements for Disability Studies in the UK
Entry requirements include:
A minimum second class honours degree in a related discipline (e.g., Social Sciences, Health Sciences, Humanities, Education, Deaf Studies, Law and Psychology)
An overall IELTS score of 6.5 with a minimum score of 6.0 in all components
Why study Disability Studies in the UK?
The UK is home to some of the world's top institutions with more than 160 world-class universities that offer education beyond comparison.
Disability Studies is taught through a web-based resources, videos, lectures, seminars and practical sessions, workshops, and the student has the chance to share ideas and experiences with fellow students.
The course equips you with the skills, knowledge and ability to understand this field of study.
Support is given to an international student with numerous communities, e.g., Indian societies and clubs which help students with the integration process by providing a platform to bring together students with common interests and activities
Career Prospects for Disability Studies Graduates
Students working in the field can opt for faculty positions in Disability Studies Centres/Departments and in interdisciplinary universities as well. Graduates can start their career as Assistant Professors; join NGOs or Development Agencies including UNICEF and WHO as a Researcher, Management and Analyst positions.
Top Five UK Universities for Disability Studies Course
University of Bath
University of Bristol
University of St. Andrews
Durham University
Lancaster University
Study Disability Studies Course
If you are interested in studying Disability Studies in the UK, arrange your free consultation today. Don't forget the Premium Service will guarantee you at least one offer from a UK university!