London was named the best student city in the world by QS again for 2022, informed by amazing institutions in the city, teaching and exciting things to do.
If you are planning to study in London then there are a plethora of options available for you. From engineering to arts, you can find plenty of courses, degrees and diplomas in various universities or colleges.
Some of the UK's best universities are located in London and offer a wide portfolio of undergraduate and postgraduate courses. Learn more about the most popular subject to study in London below and book a free consultation with SI-UK India to start with your applications.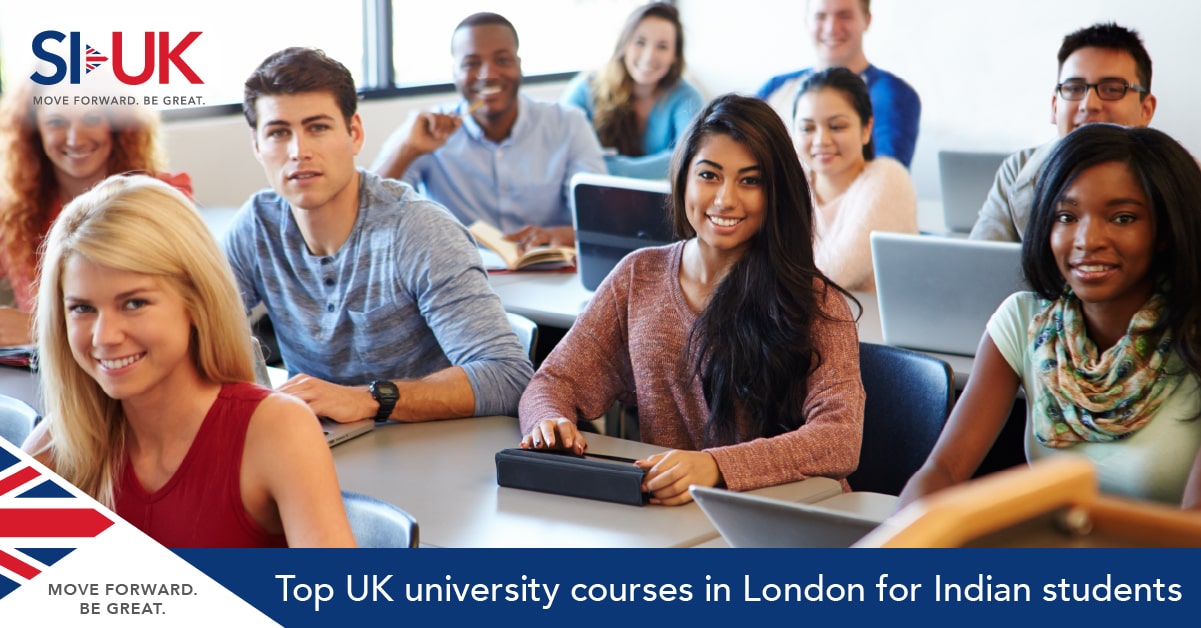 Top 3 Subject in London for Indian Students
You can choose from undergraduate or postgraduate courses in the colleges of London. Undergraduate courses usually last for three years and postgraduate courses last for one year. However, if you are choosing a specific subject like medicine, then these durations can increase.
Here are the top courses to enrol in if you are planning to come to London for your further studies:
MBA
MBA courses in London usually last for one year, whereas in other countries MBA is usually a two-year course. Apart from this, the cost of studying MBA in London is lower as compared to other cities in countries like Australia and America. You can choose from plenty of specializations such as Marketing, Finance, Accounting, etc as per your likings and interest.
Top MBA colleges and universities in London: London School of Business and Finance, Regent's University, GSM London, London Business School
Law
London is famous amongst students who want to pursue LLM abroad. With real-life practices incorporated in the courses, colleges in London prepare students for upcoming challenges. This makes the importance of studying law in the UK higher. You can also study LLB in the UK in the top colleges of London.
Top Law colleges and universities in London: the University of Law, London School of Economics, King's College London, University College London
Medicine
The UK is famous for nursing and medical courses offered to international and Indian students. Any graduate from London or the UK is eligible to work anywhere in the world due to the weightage of being from some of the most prestigious universities in the world.
Top medical colleges and universities in London: UCL Medical School, Imperial College School of Medicine, University of Cambridge, University of Oxford
Study in London, UK
The decision of studying abroad comes with a lot of inhibitions and questions. You can now leave all your worries behind and consult an SI-UK professional for expert guidance on studying at a top London university. Book a free consultation today.