You can find any course in any field at the many universities available in the UK. This happens because there are numerous universities available in the UK that have expanded their horizons in offering great courses to students from all over the world. So be it engineering or arts, fashion or MBA, the options of courses in the UK for international students are endless.
If you are planning to study in the UK then you can apply for foundation, undergraduate or postgraduate courses. There are various subjects that you can choose from including but not limited to English, Fashion, Philosophy, Forensics, Cyber Security, Mathematics, Geology, History, Psychology, Law, Marketing, Business Administration, Medicine, Sociology and more.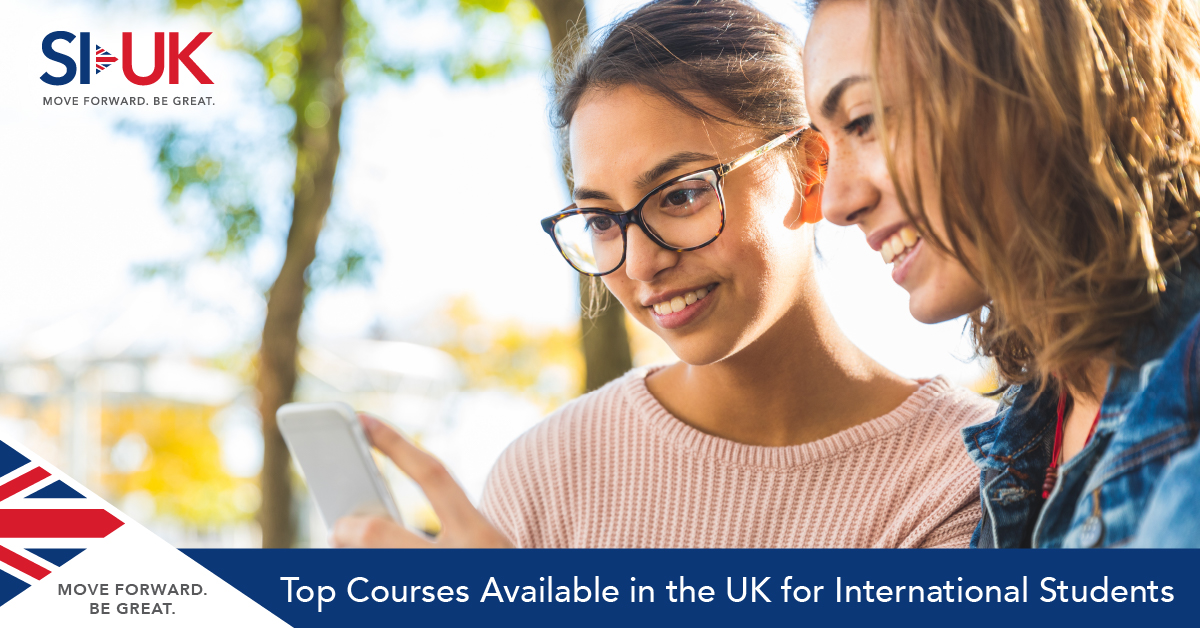 Top undergraduate courses in the UK
Undergraduate courses generally last for 3-4 years and help in creating a good base and understanding about your subject. Some of the best undergraduate courses that you can choose from in the UK are:
Law
Computer Science
Medicine
Nursing
Management Studies
Engineering
Psychology
Top postgraduate courses in the UK
Many international students are extremely likely to end up in the UK for their masters because this course is likely to end in one year only. In India, a masters degree lasts for two years, thus, by studying in the UK you get an upper hand by starting your career before your peers and friends.
Here are some of the best postgraduate courses that students usually opt for in the top universities of the UK.
Masters of Business Administration
Masters in Computer Science
Masters in Medicine
Masters in Law
Masters in Psychology
Masters in Architecture
If you are choosing for research masters then the duration of your course can increase depending on the requirement and the gravity of your subject. Generally, research masters take 3-4 years to complete.
Best universities in the UK
Out of hundreds of universities in the UK, here is the list of top 10 universities that we think are the most popular amongst international students for providing the best education.
London School of Economics and Political Science
Why study in the UK?
If you are not sure as to why you should study in the UK then let us tell you that the UK has some of the oldest and most prestigious universities in the whole world. Due to the UK being majorly an English speaking country, it becomes a hub for international students because you don't need to learn a specific regional or national language to fit in.
So stop procrastinating and start filling in your applications for studying in the UK. Choose from numerous courses available in the UK for international students and get the best guidance from SI-UK professionals. Let us help you in getting answers to all your queries and inhibitions that are standing between you and studying in the UK. Book your free consultation now.