The cost of doing masters in the UK can vary greatly as the cost depends largely on various aspects. Studying in any foreign country can segregate your financial expenses in various ways like tuition fees, living expenses and other miscellaneous things.
There are two types of master's degrees in the UK for any discipline, speciality or subject.
Taught Masters
Research Masters
A taught masters degree in the UK is usually for one year only but if you are doing research masters then it can extend depending on the requirement of your course and the university you are in. Managing expenses for one year is relatively cheaper that is why the UK is considered one of the top places to pursue your master's degree.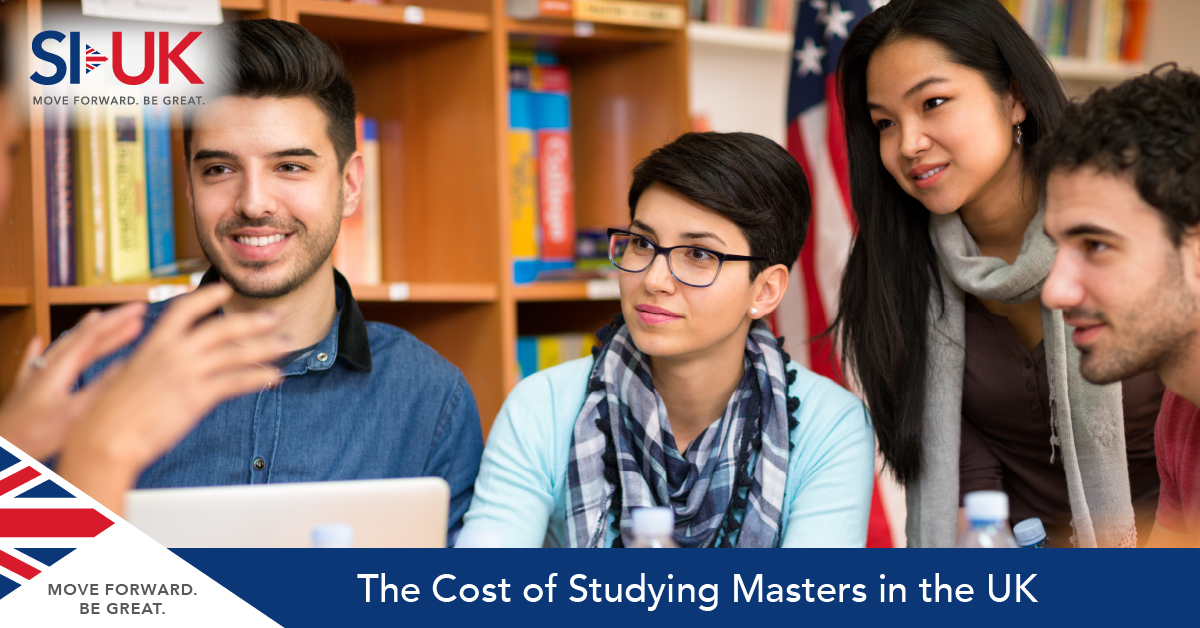 Masters UK cost
Studying a masters course in the UK can cost anywhere between £9,000 to £15,000. The average cost can even go up if you are applying for some of the most sought-after universities in the UK. There are also options to choose part-time master courses which cost relatively less but provide the same value and credibility.
Apart from your tuition fee, there are other expenditures too that you need to tackle. These include:
Accommodation
Study material
Transportation
Food
Entertainment
Miscellaneous
The expenses vary from city to city in the UK for example living in London is far more expensive than living in Newcastle or Glasgow. Thus, if you are pursuing your masters in London then your living expenses are going to be much higher (approximately £1,200-£1,500) than what it will cost you for living in Newcastle or other relatively cheaper areas.
The basic eligibility criteria for studying masters in any university in the UK is as follows:
A bachelor's degree in the relevant stream
Valid scores in the entrance examination (required for your specific course)
Proficiency in the English language
Top universities for studying masters in the UK
Universities in the UK are known all over the world for offering top-notch education and opportunities to international students. Some of the best institutions that are known worldwide are:
The best part about studying in the UK is that you get the option of enrolling in any part-time work opportunity. You can go for on-campus or off-campus roles and in this way, you can lower the cost of your degree.
Apart from this, multiple scholarships are offered by either the university or by the government to needy and bright students. It allows you to lower the burden of your tuition fees and other expenses of living and staying in the UK.
Study in the UK
If you still have any doubts or queries about studying in the UK then you should stop worrying and head straight to booking a free consultation with SI-UK professionals. By doing this you get all your questions answered by the best experts who know in and out everything about overseas education. Get in touch now. Let's start planning your dream of studying abroad today.