You have decided to go to the UK to study, you have already applied for a course at a university, and now you need to find a place to stay. Here is a guide with tips and advice about accommodation in the UK.
Learn more below about booking your dream UK student accommodation with Unite Students and begin your journey by arranging a free consultation with SI-UK India today.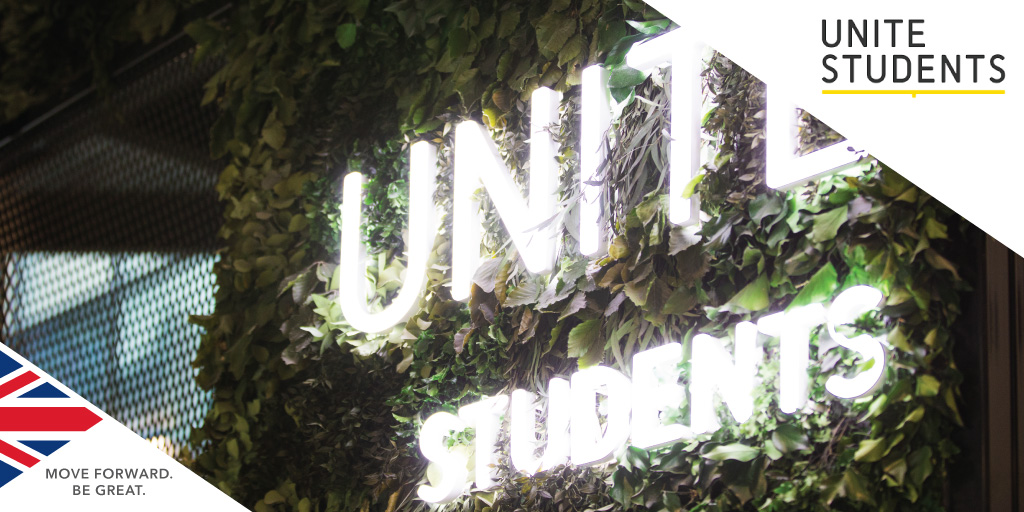 What are the different accommodation options available for students in the UK?
University accommodation
Most university accommodation is on campus, making it convenient for students. Typically for 1st year students, these accommodations are lively and great for students who want to socialise and party.
Private accommodation
The largest private accommodation provider in the UK is Unite Students. They have rooms in 25 different cities in the UK.
Unite Students rooms are located close to campuses, are safe and secure with 24/7 security, free wifi and all bills included. International students don't need a UK based guarantor to book. The cancellation policies for International students are also very convenient for peace of mind.
Students can book a room in the sale flat with their friends using the group booking functionality on the website. These accommodations offer great facilities such as large study rooms, social spaces. Some properties have a gym on site, a cinema room etc.
Rentals from private landlords
Friends can choose to share a flat together. It is important for students to book their flat from a secure platform to avoid scams. It is also important for students to read the Terms and Conditions of the contract to understand the cancellation policies and what the rent policy is if one of the flatmates changes their plan or cannot pay the rent, to check what each tenant's liability is in different scenarios.
Students will very likely need a UK based guarantor to book, and very likely will need to pay a deposit and maybe some rent upfront to secure the flat.
Homestay
Perfect for students who want to experience life in a British family during their stay in the UK. Many host families in the UK welcome international students during the academic year.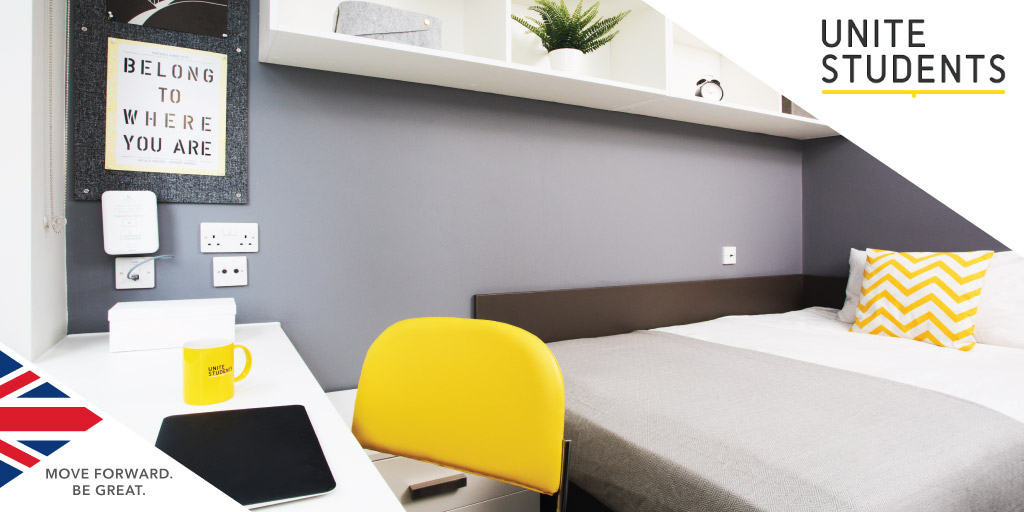 Booking with Unite Students
Booking a room with Unite Students is convenient and easy and the whole process only takes a few minutes.
1. Select your city
Select your city and your property and select the room type the most suitable for you. You will have the choice between:
Non-ensuite rooms in shared flats (each student has their own bedroom, and shared the bathroom and the kitchen with a few other flatmates)
Ensuite rooms in shared flats (each student has their own bedroom and bathroom and shared the kitchen with a few flatmates)
Studios: self-contained accommodation with private bedroom, bathroom, and kitchen area
1 or 2 bed flats: apartments with a bedroom separated from the kitchen / living room
2. Select the tenancy length
You can choose from short stays, semester stays, academic year stays (typically from September till June) or 51 week stay (typically from September to August).
3. Set up a Unite Student account
To do so, you need to mention your name, first name, date of birth, email address, gender and nationality, as well as your phone number, country of residence, postal address, year of study, the university you will be attending in the UK and the course you will be studying.
4. Confirm your guarantor
When booking with Unite Students, you don't need a guarantor based in the UK. Your guarantor can be a relative or a friend. You need to mention the name, first name, email address and phone number of the guarantor and their relationship to you.
You can decide if your guarantor will also be your emergency contact. If your emergency contact is a different person, you will also need to enter their details at this stage of the booking.
5. Add-ons
Want extras? You will be shown a few items that you can add to your booking, such as bedding packs, kitchen packs. These will be delivered to your room before you arrive.
6. Payment
You can pay by debit card or by credit card and international students can choose to pay in up to 4 instalments (*up to 3 instalments for a few cities) or choose to pay everything upfront.
For properties in England and Wales, you will need to pay £250 to secure your booking. This is an advance rent payment and will be deducted from your first instalment. (Note: this is not a deposit, it means it is not a sum of money paid in addition to your rent. these £250 are part of your total rent).
For bookings in Scotland, Liverpool and Sheffield, there is no advance rent payment to pay. You don't need to pay anything for these cities until your first instalment is due. Usually, this is due just before or around your tenancy start date. For these cities, you will still need to register your bank card on our website, but no payment will be taken at this stage.
7. Accept the tenancy agreement
Both the student and the guarantor need to accept the terms and condition for the booking to be finalised. To do so, you will need to go to your Unite account and accept the T&Cs. The guarantor will also receive an email informing them to do the same.
Once the £250 has been paid (for England and Wales bookings), and the student and the guarantor have accepted the tenancy agreement terms and conditions, you will see on your Unite account that your reservation is complete. Congratulations and welcome to Unite!
Book with Unite Students
Begin your journey by arranging a free consultation with SI-UK India today.