Cognitive Science studies the mind and how it learns and adapts via inputs from psychology, linguistics, philosophy, neuroscience, anthropology, and computer science/artificial intelligence.
Cognitive Science explores intelligence and behaviour whilst concentrating on how information is represented, processed, and transformed. Since cognitive science covers a wide range of disciplines, the skills acquired whilst completing a cognitive science course can be applied to various fields and professions, including information and language processing, telecommunications, and artificial intelligence.
Being a branch of psychology, there is no better place to study a cognitive science degree than the UK. Top UK universities that regularly rank within the top 10 worldwide offer undergraduate and postgraduate degrees in cognitive science.
Learn more about studying cognitive science in the UK, or contact SI-UK to begin your application by arranging a free consultation today.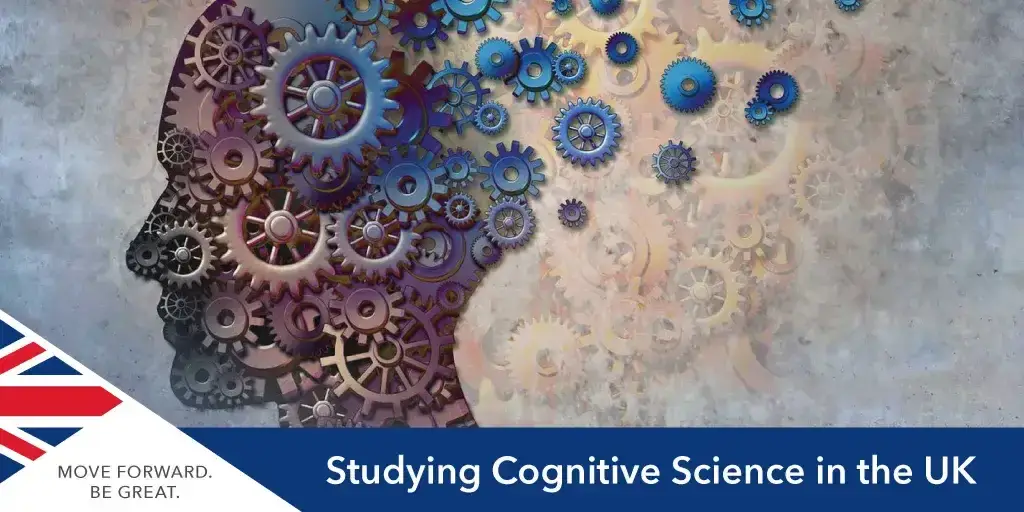 Popular Cognitive Science Courses and Universities
University of Edinburgh
Studying cognitive science at the University of Edinburgh means your study will span various fields, including computer science, psychology, neuroscience, linguistics, and philosophy.
Studying a postgraduate programme at the University, such as the MSc in Cognitive Science, will give you a firm grounding in the mathematical foundation and shared computation.
Entry requirements: UK 2:1 honours degree or equivalent qualification in cognitive science or relevant disciplines.
International fees: £38,500
University College London
Studying MSc in Cognitive and Decision Sciences at University College London (UCL) is an exclusive opportunity to learn the cognitive process of our knowledge, underlying human thought, and decision-making.
The degree integrates a range of methodologies and disciplines by covering topics such as the scope of rational choice explanation, the general principles of cognition, probabilistic models of the mind, and the scope of reasonable choice explanation.
Entry requirements: An upper second-class Bachelor's degree from a UK university or an overseas qualification of an equivalent standard in cognitive science or related disciplines.
International fees: £32,100
University of Sussex
From the philosophy of science and research methods to addiction, consciousness, and social neuroscience, the MSc in Cognitive Neuroscience at the University of Sussex explores a range of cognitive neuroscience fields.
Core modules of this degree include Research reform and open science, Advanced Research Methods in Cognitive Neuroscience, Drugs, Brain and Behaviour, and more. Multiple scholarships and funding options are available at the University to support the course fee.
Entry requirements: Bachelor's degree with a minimum overall mark of at least 50-65% in psychology or a closely related subject
International fees: £22,975
Cognitive Science Employability
Cognitive science studies how the mind works and the relationship between the body and mind. The deep research of mind helps candidates to acquire skills that play a significant role in today's world in multiple sectors and are highly valued by employers, including both technical and non-technical.
According to Indeed, a cognitive science graduate's salary ranges between £38,313 to £46,148 on average, which can progress to £49,614.
The top job areas of a cognitive science graduate are:
Technical
Artificial intelligence
Clinical or cognitive engineering
Data science or data analysis
Human-computer interface (HCI) design
Linguistics analysis
Research, e.g. medical analysis, life sciences
Non-technical
Advertising, marketing & sales
Community work (CLD)
Economics
Information Architect
Science communication and public engagement
Study Cognitive Science in the UK
Contact SI-UK India today if you want to learn more about studying cognitive science in the UK or want to begin your application for the upcoming intake.