A Master of Business Administration is a one-year programme that helps create business leaders. Studying for an MBA in the UK can be expensive, but luckily the UK is also home to some of the best MBA colleges with low fees in the world.
A UK MBA is designed to provide you with everything you need for success in the business world: agile analytical thinking, global awareness and strong communication skills. With close connections to many leading organisations, UK business schools are ideally placed to give your career a boost.
Learn more about some of the best MBA colleges with low fee structures in the UK below and begin your application by arranging a free consultation with SI-UK India today.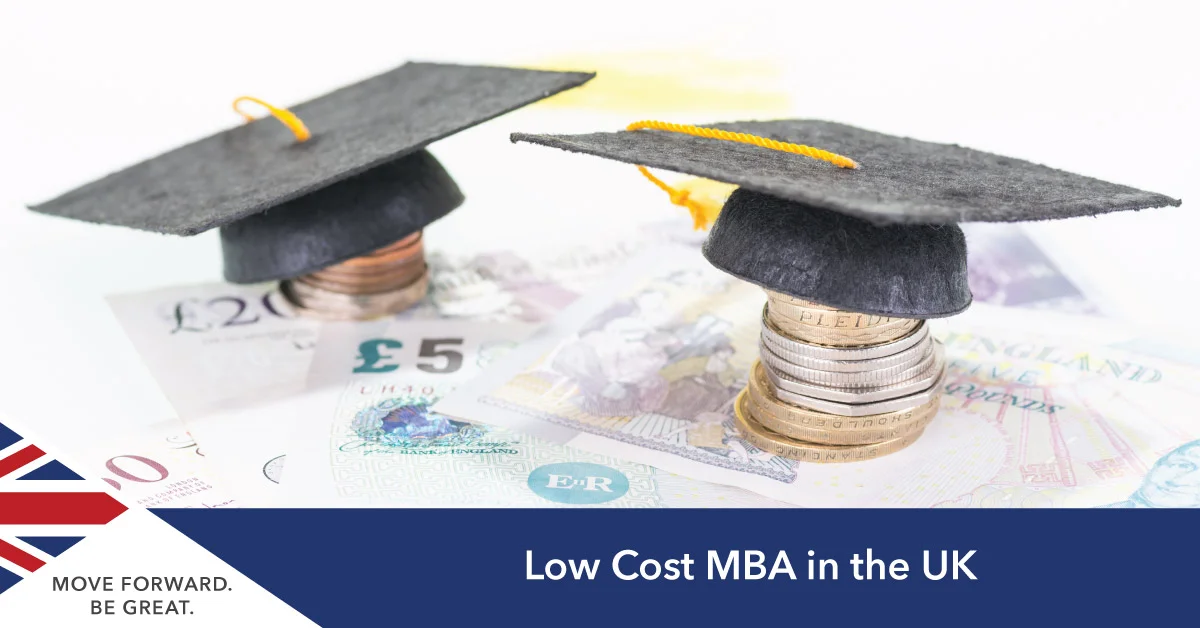 Top MBA Colleges with Low Fees
Postgraduate programmes at Wrexham Glyndwr University are interactive and research-based. This methodology works wonderfully for courses like MBA, where future managers are getting trained and polished. Candidates learn about decision making, business issues and learn managerial skills that are employable and required in the job market. With a strong emphasis on practical learning, candidates gain valuable insights into real-world business issues and develop employable skills. The university's approach to education ensures that students are well-prepared to face the challenges of the business world and make strategic decisions that drive success.
Ulster University offers MBA programmes at both its London and Birmingham campuses. The fee of the MBA programme at the London campus is higher; thus, choosing the Birmingham campus is an ideal choice for a low-cost MBA. This course is designed to help students understand the broader and generic view of business administration for a rewarding career. The programme emphasises a broad and generic view of business management, allowing students to gain insights into various aspects of the field and develop the necessary expertise to excel in their professional endeavours.
MBA programmes can help you to step up the ladder, and the course offered at the University of the Highlands and Islands does just that. The programme is designed with the motive of helping you understand and learn the skills that are found in leaders, be it in any industry. The programme focuses on developing the qualities and attributes found in successful leaders, providing students with a comprehensive understanding of business administration and management. With a blend of theoretical knowledge and practical applications, the MBA programme equips students with the necessary skills to thrive in today's dynamic business environment. Graduates are well-prepared to take on leadership positions and make a significant impact in their chosen fields.
The University of Worcester offers a dynamic programme in which students of different disciplines are trained to lead a business. Strategic decision-making, critical understanding and sustainable business understanding are exclusive key takeaways of this programme. Students gain a comprehensive understanding of various business functions, equipping them with the skills to navigate complex business challenges. The University of Worcester's MBA programme provides a supportive learning environment and encourages collaborative problem-solving. Graduates emerge with the capability to lead businesses successfully, with a strong foundation in strategic management and a critical understanding of sustainable business practices.
At the University of Bolton, MBA programmes are designed in a way that students develop an awareness of how management works. The course helps individuals to develop the capabilities to understand and imbibe complex attributes with ease, preparing them for the challenges of the business world. Through a combination of theoretical knowledge and practical applications, students gain a well-rounded skill set that is relevant and applicable in various industries. The University of Bolton emphasises the importance of practical learning and equips students with the necessary tools and knowledge to excel in their careers and make valuable contributions to the management field.
The MBA programme at Canterbury Christ Church University can accelerate your career in the international business domain. In this course, you will learn about global business parameters and UK ideations for both the public and private sectors. Students deeply understand international business practices, cultural nuances, and global market dynamics. The course equips students with the skills necessary to navigate the complexities of the international business landscape and make informed strategic decisions. Graduates of the Canterbury Christ Church University MBA programme possess a broad range of knowledge applicable to diverse industries, enabling them to excel in various professional settings.
Study a Low Cost MBA in the UK
Want to study MBA in the UK with low fees? We have scouted all the suitable options for you and are ready for all your queries. Get in touch with SI-UK India today.