A hotel management degree is an undergraduate or postgraduate degree focusing on the skills and knowledge needed to manage and operate a hotel. Hotel management courses typically cover topics such as hospitality management, marketing, finance, customer service, and food and beverage service.
Almost all degrees may include internships or hands-on experience working in a hotel setting. Graduates of hotel management programs may go on to work in various roles within the hotel industry, such as hotel managers, front desk managers, or event planners.
Read on to learn more about the top hotel management colleges in the world in the UK, and begin your application by arranging a free consultation with SI-UK India today.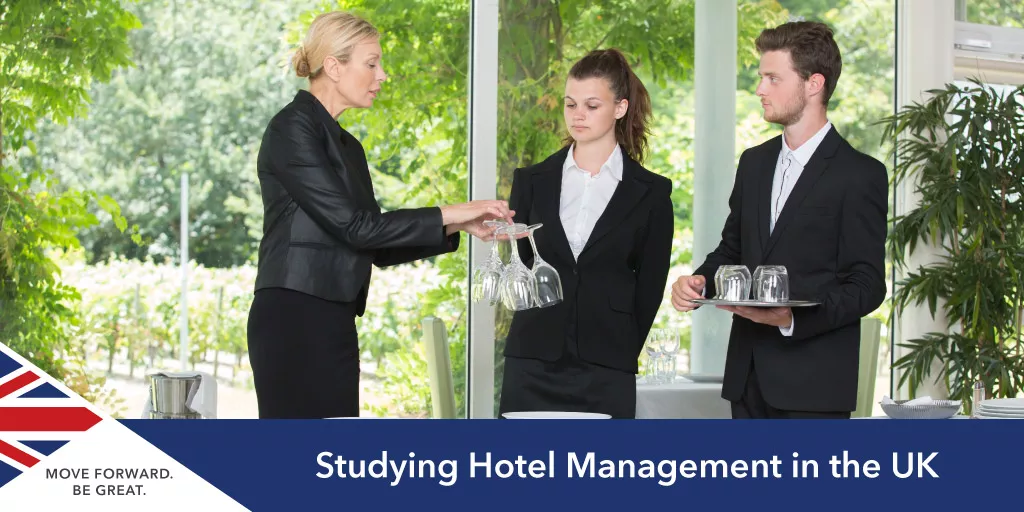 Top Hotel Management Courses in the UK
1. University of Essex
The University of Essex is considered the best university for hotel management in the UK, thanks to its intensive market-oriented programmes and excellent infrastructure.
The BA Hotel Management at Essex has been a favourite undergraduate degree course for thousands of aspiring hotel managers. The programme includes important subjects like finance management, marketing and sales, customer experience and culture, etc., required to shape students as successful professionals.
2. University of East London
The University of East London offers a three-year undergraduate programme - BA (Hons) Hospitality Management - to help students gain the knowledge and skills to thrive in the hospitality industry.
The course curriculum includes key concepts like food and beverage management, entrepreneurship and innovation, and understanding the hotelier mindset. Through the optional placement opportunity between years two and three, students gain valuable practical experience for significant career growth.
3. University of South Wales
A global leader in hotel management studies, the University of South Wales attracts thousands of applications to its BA (Hons) Hotel and Hospitality Management programme each year.
Through its collaboration with the Celtic Manor Resort, a five-star hotel brand, the undergraduate course aims to give relevant skills and practical knowledge to succeed as next-generation leaders. From sustainable hotel operations to rooms division management and customer service and quality systems to hospitality marketing, the intensive curriculum covers almost all aspects of a successful hotel management strategy.
4. University of Surrey
The University of Surrey's International Hotel Management MSc is a cutting-edge masters-degree programme aimed at turning graduates into hospitality industry leaders. The course facilitates students' development in skills and competencies crucial to their success in global hospitality.
These skills include operations management, strategic management, revenue management, and hotel information systems. Surrey's deep industry connections make sure students get enough real-time market experience.
Hotel Management Modules
The modules on a hotel management degree vary depending on the university and course type, but students will typically cover some, if not all, of the below.
Hospitality management covers the hotel's principles, including guest services, operations management, and revenue management.
Marketing and sales focuses on how to market and promote a hotel, including market research, advertising, and public relations.
Finance and accounting covers financial management and accounting principles, including budgeting, forecasting, and financial analysis.
Event planning and management covers the planning and execution of events, such as conferences, weddings, and banquets.
Tourism and Destination Management covers the principles of tourism and its impact on destinations, including the economic, social, and environmental aspects of tourism and the management of tourist destinations.
Technology and innovation covers the use of technology in the hospitality industry, including property management systems, revenue management systems, and customer relationship management systems.
Legal and ethical issues covers the legal and ethical issues faced by hotel managers, such as labor laws, health and safety regulations, and data privacy laws.
Study a Hotel Management Course in the UK
Are you considering studying for a hotel management degree programme at the best hotel management institutes in the UK? Arrange a free consultation with SI-UK India to begin your application.