Energy and Power Systems Management is an interdisciplinary field of study. The study of energy systems is an emerging field with focus on developing efficient and sustainable power solutions for the complex modern energy systems. There is a global demand for highly skilled professionals with advanced knowledge of the technical, political and societal aspects of innovative energy systems. Studying energy and power management courses in the UK facilitates learning in a relevant industrial setting with cutting edge data science and knowledge of the smart energy sector with emphasis on sustainability and strategy management.
The courses are suitable for practising engineers or those with interest in specialised engineering careers. Energy professionals work in industry, research and government as consultants, energy analysts, research analysts, sustainability analysts and offshore energy analysts.
Do you want to study energy system management in the UK ? Learn more about the best UK universities for energy and power courses below and book a free consultation with SI-UK to get your application started today.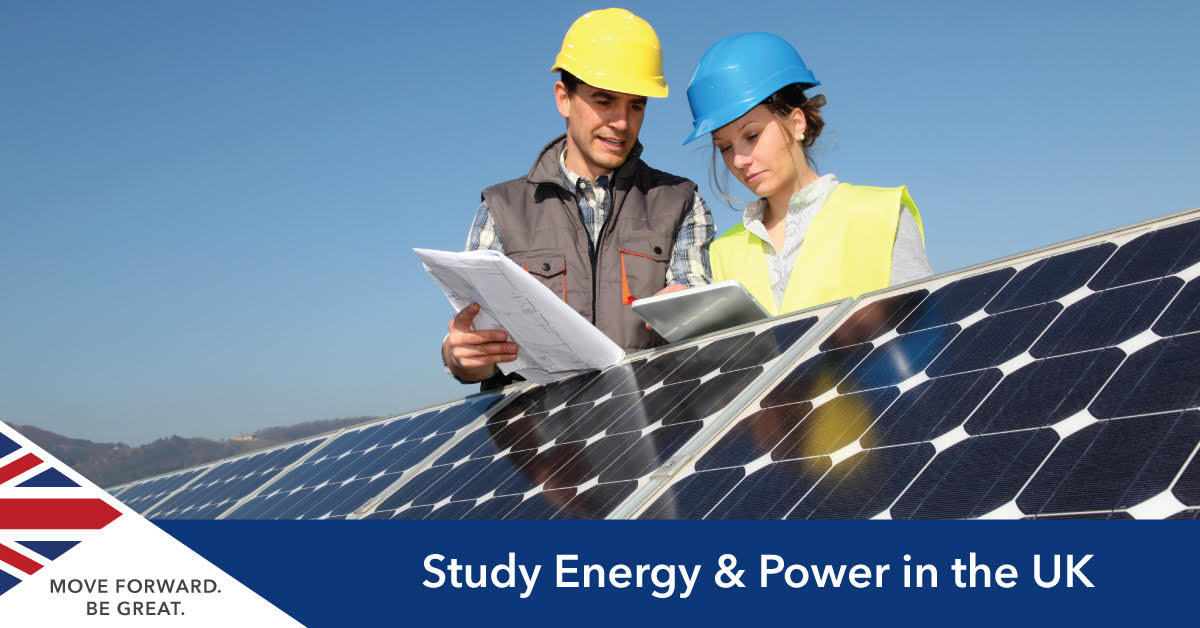 Popular UK Universities for Energy and Power System Management Courses
This is a one year full-time course accredited by The Institute of Engineering and Technology and The European Accreditation of Engineering Programmes. On this course you will learn the advanced concepts of operation, control, design, management and regulation of the power systems and networks for future. The course aims to produce graduates who can deliver better energy management and reduce impact on the environment.
Cranfield University is a postgraduate university offering specialised masters courses in Energy and Power. The University has a strong reputation for world-class industrial scale research in this sector and pilot-scale demonstration programmes in collaboration with industry. Cranfield's expertise in engineering and management of energy solutions is world renowned. The Digital Energy Systems Programme uses digital tools and models such as artificial intelligence and blockchain technology to critically analyse industrial data from different energy systems and develop systematic strategies.
The University of Oxford has been ranked the best university in the world many times (THE 2020, 2019, 2018, 2017) and is renowned for academic and research excellence. The MSc in Energy Systems is designed to provide an understanding for developing innovative solutions covering the technological and environmental aspects. The course is accessible to those with degrees in engineering, physical science or geography as their first degree.
Strathclyde is the winner of the UK University of the Year title twice (THE 2019) and is a top ranking university based in Glasgow, Scotland. Strathclyde has the largest chemical engineering department in the UK and state-of-the-art research laboratories. Students on the Energy Systems Innovation programme are encouraged to learn in an industrial environment while carrying out projects at the employer's sites. The course strongly focuses on technical and entrepreneurial aspects of energy systems while the project work is useful for research and development of ideas.
Accredited by The Institution of Engineering and Technology, this masters course equips with the knowledge of advanced power electronics, advanced power systems and semiconductor devices and technologies alongside renewable energy generation technologies. The College of Engineering at Swansea is world renowned and the Electronic and Electrical Engineering Department is ranked 13th in the UK (THE 2020). Graduates of the Power Engineering and Sustainable Energy MSc degree at Swansea are strongly positioned for specialist employment opportunities such as network engineer, systems analyst and engineering geologist.
Study Energy and Power Systems in the UK
If you are interested in studying innovative and industry relevant programmes in Energy and Power Systems at top ranking UK universities, arrange a free consultation with SI-UK in India today to get your application started.