Dentistry rivals medicine as one of the most difficult and demanding degrees in the world to complete. Places are often limited at UK dental schools and to successfully apply, you will need qualifications in science subjects such as chemistry and biology, as well as being good with people and a strong communicator.
If you have a science background and want to plan and prepare your pathway to a challenging and rewarding profession, then dentistry could be the right career decision for you. The UK is home to some of the best dental colleges in the world for international students, with experienced teaching teams, placement opportunities and state-of-the-art facilities helping students graduate and be career ready.
Learn more best colleges for dentistry in the UK below (Guardian University Guide 2023). If you want more questions answered or to begin your application, arrange a free consultation with SI-UK India today.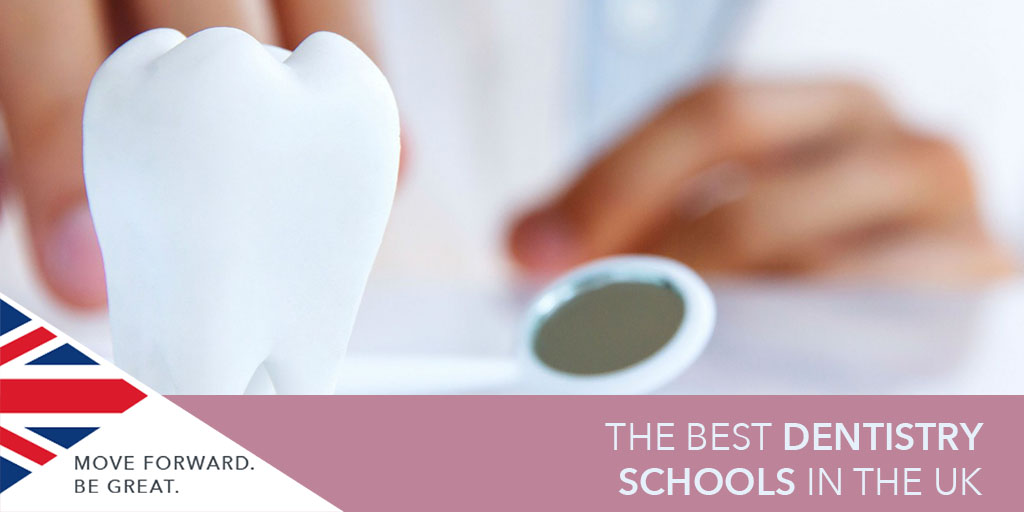 Five Best Colleges for Dentistry in the UK
Ranked number one in the UK for Dentistry (Guarding University Guide 2023), the University of Glasgow offers an award-winning BDS Dentistry programme. The five-year course begins with an introduction to clinical dentistry in the first year. It covers various theoretical and practical aspects of the subject, including biomedical sciences, patient management, and orthodontics.
During the third year, students perform their first extraction and learn comprehensively about head and neck anatomy. The fourth-year modules include oral medicine, sedation, orthodontics, and health promotion.
BDS Dentistry at the University of Plymouth is centred around patient support and dental research. The five-year comprehensive course is an opportunity to enhance the skills and knowledge required to enter a highly rewarding career in the healthcare industry. The University's partnership with Peninsula Dental Social Enterprise and NHS plays a big role in helping students get the hang of various clinical situations.
From integrated dental science to inter-professional engagement and applied dental knowledge to clinical dental practice, Plymouth's programme is an amalgamation of theoretical and practical modules. Apart from expanding their knowledge of clinical dentistry, students will improve their communication skills, leadership expertise, and professionalism through this highly-intensive course.
The Queen's University Belfast Dental School is among the most reputed in Europe, having delivered dental education since 1920. The Northern Ireland university has 97% student satisfaction (NSS 2022) and has designed its dental course in consultation with several globally-recognised professionals.
In addition to exploring the detailed version of clinical dentistry, students will get acquainted with biomedical sciences, anatomy for dentistry, prosthetics, pharmacology, and disease mechanism for dentistry. The learning will be through lectures, seminars, and assessments, targeting students' overall development.
The University of Dundee's Dentistry programme is designed to support students from diverse backgrounds in their transition to dental student professionals. They will perform routine oral examinations, improve their operative skills, and learn to use rotary instruments. Throughout the programmes, you will be assisted by market professionals to improve your knowledge and expertise in dentistry.
The development of communication skills is at the core of this programme which aims to help you master the medicolegal aspects of the delivery of complex care. The curriculum is designed to develop independent and lifelong oral care practice while equipping you with an advanced level of dermatology and other related health concerns.
The University of Liverpool has produced nine Nobel laureates and has been a prominent centre of higher education for more than 140 years. The BDS Dentistry programme at Liverpool's School of Dentistry presents a personalised approach to understanding clinical governance, holistic dental care, and the modern healthcare environment.
Training involves managing medical emergencies, personal development support, and understanding restorative care. During the five-year programme, students will get acquainted with several dental care techniques, such as extraction, crowning, and restoration. Students will also attend paediatric, oral diseases, and radiology clinics to enhance their clinical and diagnostic skills.
Study Dentistry in the UK
If you wish to learn more about top dentistry universities in the UK, arrange a free consultation with SI-UK India today. Our UK university application experts will ensure your application is ready and submitted without error.