In 2015, the UK government crowned agriculture courses as one of the fastest growing in-demand subjects in the UK.
Common modules covered in an agriculture degree include agribusiness, agriculture science, future trading and farm engineering. Studying agriculture courses at a UK university will aid students in gaining a solid knowledge of the issues that impact agriculture, whilst also covering biosciences, supply chain management and economics.
Many popular UK universities for agriculture own large fields and farms where students can put their theoretical teaching into practice, and the average starting salary of an agriculture graduate in the UK is around £22,000.
Learn below more about the best agriculture course and universities in the UK and book a free consultation with SI-UK India today to begin your study application.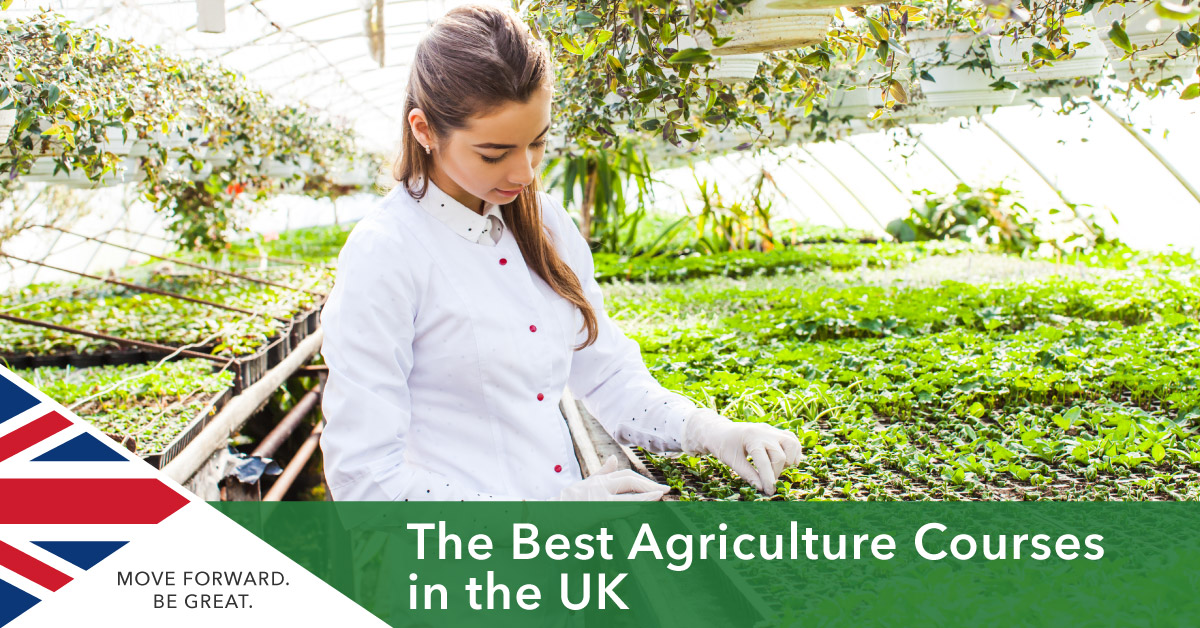 Top UK Universities for Agriculture Courses in the UK
- Queen's University Belfast
The BSc Agricultural Technology course at Queen's University Belfast is considered the best agriculture course in the UK has been developed in collaboration with employers, industry and academics to offer students a combined formal education and practical experience designed to enhance employability and graduate skills.
It is often one of the best universities for BSc agriculture that is provided jointly by the School of Biological Sciences and the College of Agriculture, Food and Rural Enterprise (Greenmount Campus, Antrim).
- University of Leeds
This Sustainable Food Systems MSc at the University of Leeds provides students with plenty of opportunities to get out and explore food production and consumption first-hand. Sstudents benefit from a week-long field trip to a food-producing region, where they see first-hand how the local, regional or global food systems work.
The University of Leeds Farm is just one of the many amazing places students can go to get an education outside the classroom. By collaborating with commercial partners, the University Farm provides students with unique learning opportunities that they might not otherwise have. This collaboration allows students to get real-world experience whilst working on research and innovation projects that can benefit the community as a whole.
- University of Nottingham
At the University of Nottingham students take an applied approach to crop and animal production where they will build their science, business and practical knowledge throughout.
As a BSc Agriculture course student at Nottingham, students will learn how to use the science of agriculture to sustainably tackle global challenges, such as how to feed a growing population. The course is taught by subject specialists alongside researchers. Students will also benefit from field course modules for developing their practical skills and experience.
- Aberystwyth University
The BSc in Agriculture course (with integrated year in industry) at Aberystwyth University delivers its students with the tools they need to succeed in the ever-changing field of agriculture.
The industrial placement year gives students a first-hand experience of working in the agricultural sector, which sets them apart from other graduates.
- Bangor University
The Agriculture PG Research at Bangor University covers a lot of ground, ranging from the study of plant and animal production to rural policymaking.
Focusing on alternative crops, food and nutrition, farmer health, local knowledge and rural development helps ensure that everyone can access the resources they need.
Study the Best Agriculture Courses in the UK
Contact SI-UK India today if you want to learn more about studying agriculture courses in the UK or book a free consultation to begin your application.