Choosing to study in the UK is an exciting decision to make for a young person, but it can be stressful when needing to consider your subject, your destination and where to live. Applying for a UK study visa does not mean more worry, though, as long as you follow our simple guide below.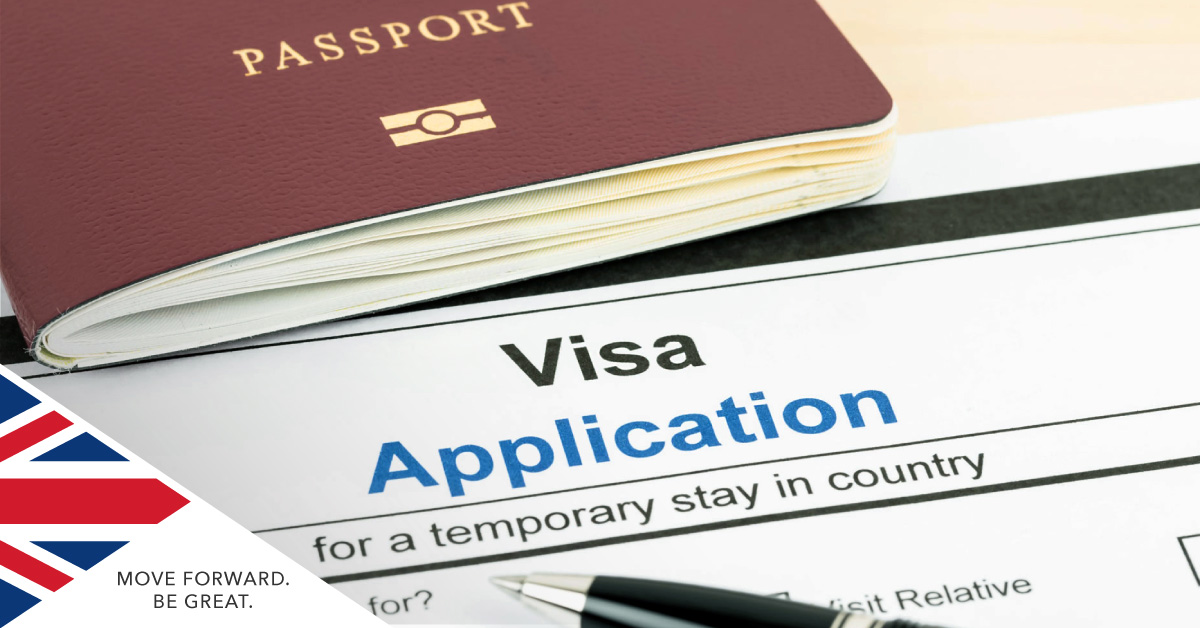 Applying for a Student Visa in the UK
When should I apply for my study visa?
Applying for a visa is usually the last hurdle in the admissions process; however, it is essential that students start preparing for it immediately, saving stress later in time. The UK welcomes thousands of international students to study here every year, and SI-UK is happy to fully support and help those from around the world apply to and secure a student visa.
How do I apply for my student visa?
All visa application forms are now available on the Home Office online portal, and your SI-UK consultant will advise you on which one to complete and what documents to send by post following payment. Make sure you back up all of the original documents and keep them with you while travelling.
Documents required for your UK student visa
To apply for a Student visa, you will need the following documents:
Current passport or valid travel document.
Confirmation of Acceptance for Studies (CAS) from your course provider.
Proof of financial capability to support yourself and cover your course expenses. The required amount will vary depending on your situation.
Valid ATAS certificate, if applicable for your course and nationality.
Proof of parental or legal guardian consent if you are under 18 years old.
Proof of relationship to your parent or guardian if you are under 18 years old.
Tuberculosis test results.
Written consent from your financial sponsor if you have received sponsorship for your course fees and living costs within the last 12 months.
UK student visa fee
The application fee for a Student Visa (General) is £363 GBP or approximately 38,450 INR. This fee covers the visa application, not including tuition fees or living costs. Other financial requirements may be associated with the visa, such as demonstrating sufficient funds to cover tuition fees and living expenses.
Apply for your Visa with SI-UK
In order to complete your UK study visa application quickly and increase its likelihood of success, your visa consultant will deal with your application in a few simple steps:
Free initial consultation
Provide a checklist for necessary supporting documents
Completion and submission of your online application to UKVI
Book an appointment for your documents to be submitted at a UK visa centre
Communicate with UK visa and immigration on your behalf
UK Student Visa FAQ
What are the requirements for a student visa in the UK?
To be eligible for a UK student visa, you need a license sponsor's unconditional offer and a Confirmation of Acceptance for Studies (CAS) reference number. You must also demonstrate valid English language proficiency and provide proof of financial capability to support yourself and pay for your course.
Is getting a UK student visa easy or hard?
Obtaining a UK Student visa is achievable if you meet the eligibility criteria and provide accurate information. By following the application guidelines, submitting the necessary documents, and seeking guidance if needed, you can increase your chances of obtaining a Student visa. Although the process may involve some complexities, obtaining a UK Student visa can be a positive experience with proper preparation and adherence to requirements.
What are the requirements for a student visa for the UK in 2023?
To apply for a student visa, you need your current passport, Confirmation of Acceptance for Studies (CAS), proof of financial capability, valid ATAS certificate if applicable, proof of parental consent and relationship if under 18, tuberculosis test results, and written consent from your financial sponsor if applicable. These documents are essential for completing your Student visa application.
What level of English proficiency is required for a student visa in the UK in 2023?
To obtain a Student Route visa (previously Tier 4 visa) for studying in the UK at the undergraduate or postgraduate level, Indian students must provide evidence of a minimum English language proficiency level. The UK Visa and Immigration Authority (UKVI) requires a minimum level of B2 on the Common European Framework of Reference for Languages (CEFR). This demonstrates a competent level of English language skills, ensuring students can effectively engage in their academic studies and communicate in an English-speaking environment.
How long does it take to get a student visa for the UK in 2023?
The processing time for a student visa is typically around three weeks. However, starting the visa application process three months in advance is advisable to account for any potential delays or additional requirements. The actual processing time may vary depending on the country or region from where you are applying.
Can I work on a student visa in the UK in 2023?
Yes, students with a valid UK student visa are generally permitted to work part-time during their studies. However, there may be restrictions on the number of hours and the types of work you can undertake.
How much money do I need to show for a student visa in the UK in 2023?
To demonstrate financial capability for a UK student visa, you must have sufficient funds unless you have been in the UK with a valid visa for at least 12 months. The amount of money required depends on the location of your studies. For courses in London, it's £1,334 per month, and for courses outside London, it's £1,023 per month for a maximum of 9 months.