A UK degree in American Studies provides fundamental knowledge about the United States in an international context. This interdisciplinary course is drawn from the intellectual resources of a variety of programs including English, History, Sociology, Anthropology and Religion.
You will study America's history, politics, constitution, culture, society, ethnic groups living in America, US foreign policy and music & film. Many UK universities offer the chance to study at an American University as part of their American studies course. The course's interdisciplinary nature opens doors to a wide range of fields in business, advocacy, politics, government, academics, publishing, arts, research and others.
If you wish to study American Studies in the UK, arrange a free consultation with SI-UK today to learn more about admission process and UK Visa support.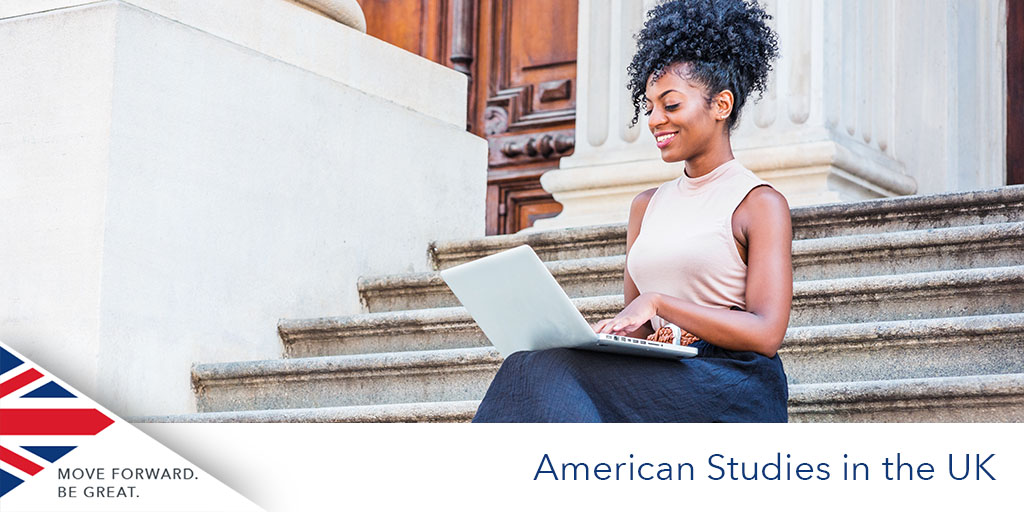 American Studies Subject Guide
UK universities offer undergraduate, master and doctoral courses in American studies. This varied and flexible program at undergraduate level imparts sound knowledge of America's political, legal and administrative infrastructure along with American presidency, film studies, literature & social criticism, contemporary American novels, religion, culture imperialism and racial stratification.
A Masters degree offers opportunity to deconstruct American experience at advanced level. You will develop an intellectual grounding in American Studies as an approach & navigate from US localities, regions, borders to the wider national & international settings and gain specialist knowledge and research skills in a range of disciplines.
Entry Requirements
A-Level Requirement:AAA-AAB including an essay-based subject such as English, History or Politics
International Baccalaureate:30-36 points
Academic Requirement for Masters:A first or 2.1 honours degree in an appropriate subject or equivalent.
English Language Requirement:6.5 overall with no less than 6.0 in any component
Careers in American Studies
Typical employers are local and national government, management consultancies, publishing, marketing & social media, banking, film & TV media, museums, public relation agencies and higher education institutions. You may work as advertising account executive, broadcast journalist, editorial assistant, magazine journalist, media buyer, public relations officer and publishing copy-editor.
Best UK Universities for American Studies
Study in the UK
If you wish to study American Studies in the UK, arrange your free consultation today. Don't forget the Premium Service that guarantees at least one UK university offer!