Postgraduate Courses commencing in Jan-Feb 2018 at the University of Lincoln
University of Lincoln, one of the UK's top 10 universities is placing an offer for MSc Engineering management program to International students for Jan-Feb 2018 Intake.
Students with an engineering back ground, who intend to take the next step in their career as an engineer and want to make themselves edge out from other graduates, have this great opportunity to pursue Masters in Engineering Management from University of Lincoln ornamented with Whatuni Student Choice Awards 2017 for postgraduate and international student satisfaction.
Applications are now open for the following courses offered in the Business school.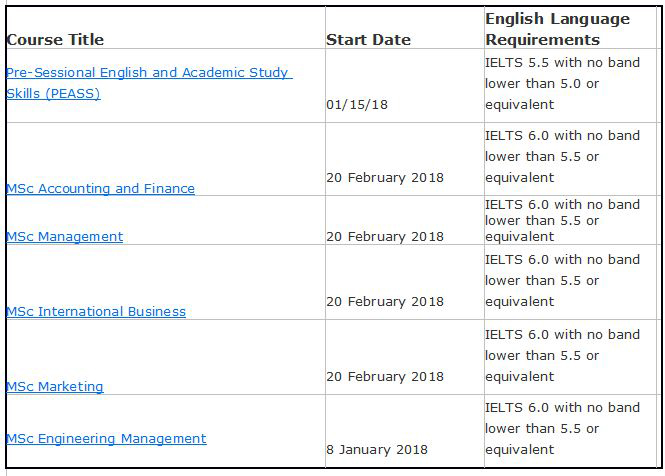 For students who successfully complete the PEASS course, the cost of tuition (£1,400) will be deducted from the cost of the main postgraduate programme during enrolment.
International Scholarships
International Scholarships are also being offered for programmes commencing in January / February 2018 to suitably qualified applicants.

Global Postgraduate Scholarships
The amount of scholarship available depends on International Scholarships Entry Criteria and ranges from £1,000 to £2,000.
Academic Excellence Scholarships
Indian students have the opportunity to apply for a £5,000 'Academic Excellence scholarship' which will be deducted from your tuition fees during the first year of enrolment.
To find out more about University of Lincsoln's offer for Jan 2018 Intake, or to request an application form, please contact SI-UK

Back to news