Master's Courses Starting in February 2024 at the University of Surrey
4 December 2023
16:00 - 17:00
SI-UK India (Online)
Representative: Annie Kennington and Dr Milan Antonijevic (Programme Leader for Pharmaceutical Sciences MSc)


Join the University of Surrey to learn more about its postgraduate programmes across a range of subject areas starting in February 2024 on 4th December. Hear about the opportunities on offer to submit an immediate application, including for the university's new MSc in Pharmaceutical Sciences MSc, that is designed to be at the cutting-edge of the industry. You will learn about the courses directly from Dr Milan Antonijevic, the Programme Leader for Pharmaceutical Sciences MSc.

Why study Master's at the University of Surrey?
Postgraduate study at Surrey involves more than labs and libraries. It's an opportunity to develop your skills, discover world-leading research and build your personal and professional networks.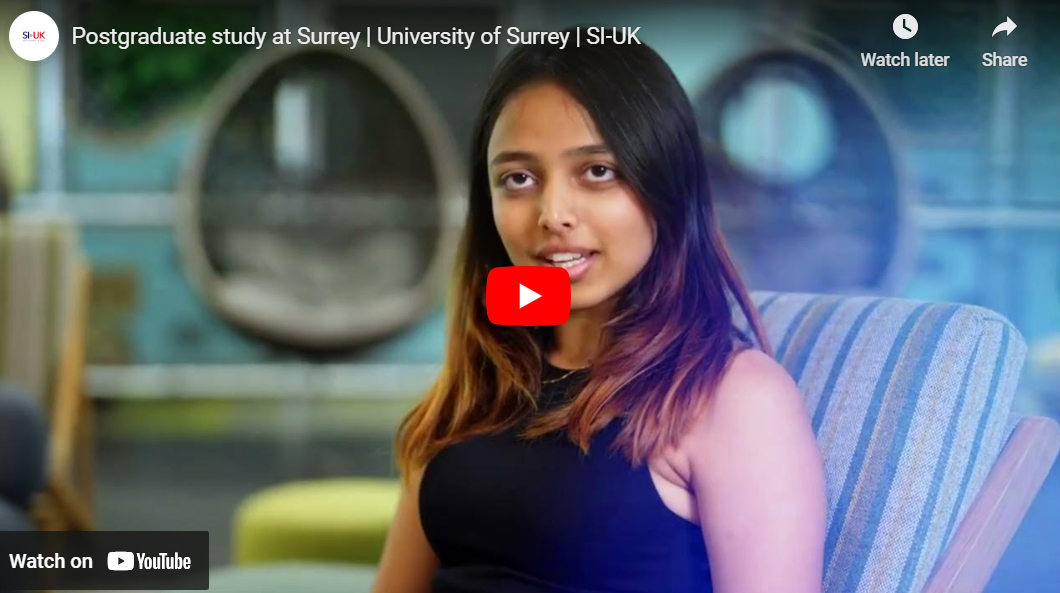 Early payment fee discount
A £2,000 fee waiver is automatically applied for the first year of studies for eligible students who pay their deposit before the deadline outlined in the university's self-service portal.
Opportunity to apply for a £5,000 scholarship
Students can apply for the International Excellence Award, which is awarded to selected international fee-paying students.

Great job prospects
95% of their master's students are employed or in further study within 15 months of graduating (Graduate Outcomes Survey 2023, HESA).

Build your skills and confidence
Accelerate your transition to the workplace with experiential learning that helps you build the skills and confidence to succeed in your career.

Shaped by industry and practitioners
With programmes shaped by industry leaders, modules taught by practitioners and projects working with prospective employers, a master's at Surrey opens doors to your future career.

Register today to book your slot.